Ah, sweet summertime!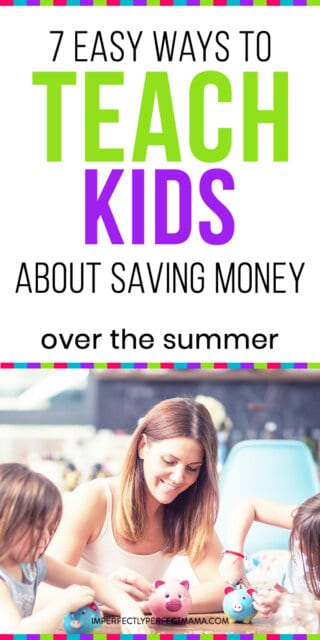 The kids are out of school and hitting the streets for months of sunshine and fun.
But the days of running through the neighborhoods with friends until the street lamps come on is quickly slipping by; kids today are looking for newer, more expensive ways to enjoy their summer break.
From pricey vacations to buying the latest video games to camp out in the living room with, summer tends to bring even higher demand for spending than the rest of the year.
Luckily, there are tons of ways to keep the kids happy without breaking the bank.
And some of these fun things to do offer great learning opportunities for teaching kids all about the importance of saving money.
1. Cook Most of Your Own Meals
Eating out for every meal during summer vacation is one of the biggest ways to rack up costs.
While it may seem easier to run to McDonald's after a day of spending time with the kids, it's much cheaper to turn to your own refrigerator.
And cooking at home doesn't have to be boring. Take advantage of this chance to teach kids how to cook easy meals. Before you know it, you'll have your own meal prep team ready to take on cooking for the family.
2. Use Coupons or Promo Deals
Sometimes buying new toys and experiences is necessary to keep the kids happy.
If you're looking for a way to spoil them, spend some time online together looking up discount and coupon sites. There are plenty of ways to get discounted admission on places like amusement parks and zoos.
This will be a great way to show them that sometimes you don't have to pay full price if you're willing to work within certain parameters. And it will show them that fun can be had, even on a limited budget.
If you're looking for a way to get the kids active or learning, check out one of the many summer camps and arts & science programs that have special discounts and coupons available, like the YMCA, Boy Scout and Girl Scout camps, and the Council for the Arts. Do your research together and so your kids can feel what it's like to call the shots.
3. Budget As a Family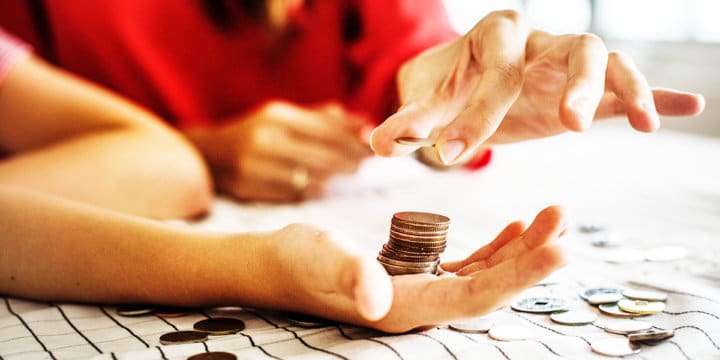 While budgeting is a great way to teach the kids the importance of money, summertime offers a unique opportunity to get them involved in something they'll enjoy.
One way to get the kids considering finances is by having them help budget the family vacation.
Set an initial budget and have children go online to research feasible vacation ideas that fall within your budget. You could create a day-to-day budget with the whole family that includes:
the hotel
costs of transportation
food
attractions
souvenirs
It's important to remember that although budgeting for events like vacations and parties is valuable, it doesn't need to be the center of attention.
It also shouldn't detract from the fun. Find cheap alternatives to some of the more expensive ideas.
For example, instead of flying to Orlando for a trip to Disney World, why not drive to a nearby state park for a camping adventure? Or instead of buying a brand new PS4, why not sign up for classes at the local YMCA?
4. Go to Free (or Cheap) Cultural Events and Attractions
Wherever you decide to go, there are always, always free things to do – it's all about finding the best options for you and your family. Most major cities offer free summer festivals and local attractions, like
Summerfest in Milwaukee
Artscape in Baltimore
French Quarter Festival in New Orleans
Libraries are also a wonderful catch-all, thanks to events like storytimes and special programming. And borrowing books for free is yet another way to teach kids about finding affordable fun that can be shared with lots of people.
5. Take a Quick Road Trip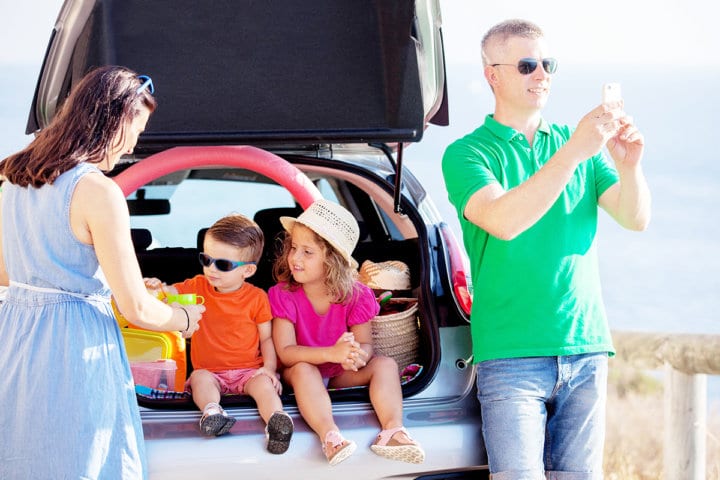 Although every kid wants to visit the Happiest Place On Earth during the summer, budgets don't always allow it.
Instead of heading to one of the most Expensive Places On Earth, consider taking the kids on a day trip to a nearby destination instead.
Just like planning a new budget, letting the kids plan a road trip is a great way to explain how to go on a trip within your means. Do research together to find somewhere nearby that they might want to visit.
And when it comes to packing the car, let them pick out what should be brought in order to prevent taking breaks, like snacks and toys.
6. Get a Summer Job
There's no better way to teach the importance of money to kids than encouraging them to earn a few dollars. There are tons of summer jobs out there that are perfectly suitable for ages 6-14, including:
Lemonade stands (a classic)
Bake sales
Yard work
Babysitting (if they're old enough)
Cleaning projects (like the garage)
Yard sales
Selling arts and crafts
Helping out in family businesses
Whether they get paid a few dollars and hour or the profits of their small business, letting kids experience the thrill of earning their own money can be an eye-opening experience. Who knows – you may even inspire an entrepreneurial fire in them!
7. Discuss Back-To-School Shopping Necessities
As summer draws to a close, kids inevitably get bitten by the "back to school shopping" bug.
And unfortunately for parents, retailers take full advantage of these cravings to spend by providing grade-specific lists of items students "need to buy to be prepared."
It's easy for children to get swept up in the excitement of new crayons, scissors, and binders.
However, take the time to explain the value in their tried-and-true school supplies that survived the past year. Explain the importance of going green and the effect buying and throwing away plastic tools has on the environment.
Of course, don't let the lesson in saving keep yours from encouraging the excitement of heading back to class.
Conclusion
This summer, teach your kids about the value of saving, budgeting, and researching.
From getting them involved in the planning process to finding fun alternatives, give them important financial lessons they'll carry for years to come.