Learning in lockdown is a struggle.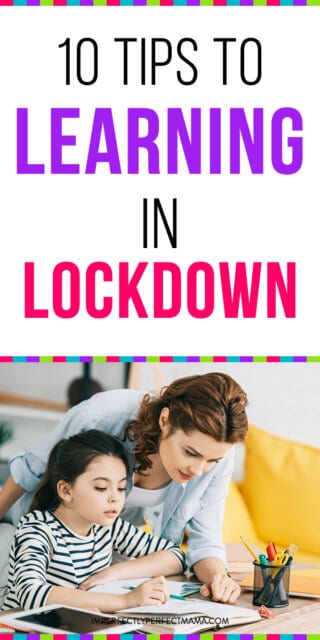 It's difficult for us parents, it's difficult for our children and it's difficult for the teachers.
With many schools still closed, a feeling of despair is common among parents – especially among parents of children with learning difficulties.
We're Not Educators
We nurture our kids, we love and support them, we do everything we possibly can as their parents; but most of us aren't professional educators, let alone special needs experts.
It's important to remember this as it's all too easy to pile on the pressure and self-doubt. Before you question your homeschooling success, take a deep breath and ask yourself if your child is happy.
Academic achievement isn't the most important thing right now. However, while your child is learning in lockdown there are a number of ways you can make it easier on yourself and them.
The following are some handy tips for supporting your dyslexic child while learning in lockdown:
1. Routine is Important
It's especially important for students with a learning difference or any special educational need. If you have a chance to create a simple yet colorful timetable, ensure that you focus on the core subjects each day – but for manageable amounts of time.
There is no point forcing your child to focus if their concentration has gone. Work on core subjects in the morning, leaving the rest of the day for tasks that your child really enjoys. A timetable like this will help to create a structure so your child understands their daily expectations.
2. Find Out How Your Child Learns Best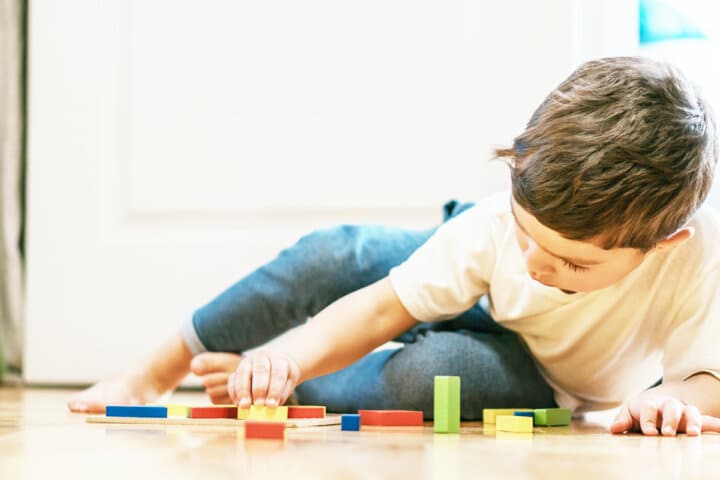 I know lockdown is hard, but it's also offered us a unique glimpse into our kids' learning processes.
We are able to better understand how our children learn best. For example, maybe they're a visual learner? Or perhaps auditory?
Maybe they rely on their memory? See the whole picture or focus on the details?
3. What Level is Your Child At?
Find out and set appropriate work that challenges them while not being too difficult. Every child is unique and a child with dyslexia is often at different levels for each subject. When setting lessons, take into account their interests and strengths.
Give them the opportunity to learn about topics that they enjoy – this will help with motivation.
4. Work at Your Child's Own Pace
Enjoy the slower pace for a while. School can often be unnecessarily stressful for a child with dyslexia – especially as they get older. Working from home in a more relaxed environment could be highly beneficial.
5. Praise
There is absolutely nothing wrong with boosting your child's confidence and ego with some much needed praise. This will encourage them to work harder and keep going with whatever they are struggling with.
6. Read, Read, Read
All forms of reading and tasks related to reading must be encouraged. Regardless of whether your child is reading their favorite stories, reading with you, listening to audio books, drawing, acting out stories, they will be improving their literacy and confidence.
The multisensory approach to learning greatly benefits dyslexic children.
7. Look Online!
If you're stuck for ideas, Google is on hand.
You'll discover a wealth free educational games sites, resources and features all designed to support children with and without learning differences. Some of the most useful resources for dyslexic students learning in lockdown are:
Text to speech features (those which read out written words on the device)
Speech to text (your child dictates their work to a device which will turn the speech into a typed document)
Advanced spelling and grammar checkers
Touch typing programs
8. Shorter Days
If you have tried to complete a full school day at home, you will have already seen it's not the most productive idea!
Learning one on one is very intense and therefore teaching in smaller bursts to achieve realistic targets is far better for everyone involved. Don't pressure yourself to trying to keep up with the school day.
This is not the time for added pressure and unreachable goals.
9. Outdoor Time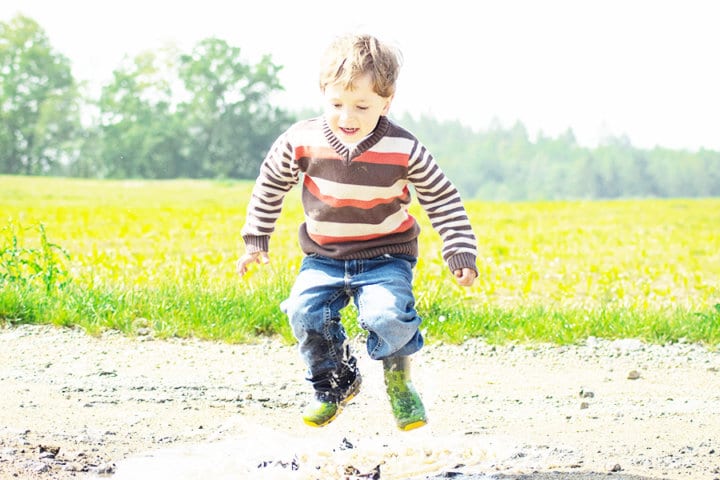 Get out every day to clear the mind and use up that excess energy.
Remote learning often results in over-stimulation which in turn can lead to becoming overwhelmed.
A good way to add extra outdoor time is to include non-curricular activities and life skills such as gardening, free outdoor playtime and outdoor crafts.
10. Move the Goal Posts Closer
Many children with dyslexia have anxiety about school as it is a daily reminder for everything they struggle with.
They're not at school at the minute so use it positively by following the tips above, you will help them to find a new confidence to move forward. If they believe in themselves, they will achieve.
Look for the Positives
Homeschooling is not Easy – Especially when This was not the Chosen Route and Kids are Learning in Lockdown.
However, There are Some Benefits to This Stressful Time. it's the Perfect Opportunity to Focus on What Your Child Struggles With Academically.
Classroom learning often results in a crisis of confidence and anxiety in dyslexic children who more often than not struggle silently.
They won't always ask for help at school or answer a question for fear of looking 'stupid'. At home, they don't have the same social pressure. There's also more time for them to spend on subjects their passionate about such as dancing, art, craft, cooking, animation etc.
Learning in lockdown is the chance for your child to explore and develop skills they didn't know they had.
Everyone is Different
We all need to remember that everyone is different and being different isn't bad!
We also need to remember that we're busy moms and dads, often working, and not everyone has chosen to homeschool their children. Take the pressure off and never strive for perfection – it doesn't exist. Don't compare yourself to anyone else and lower the bar.
Lockdown is hard enough without adding unrealistic expectations. Just do what you can and always reach out if you need help.