Warmer weather is finally here, and that means lots of outdoor fun with our kids.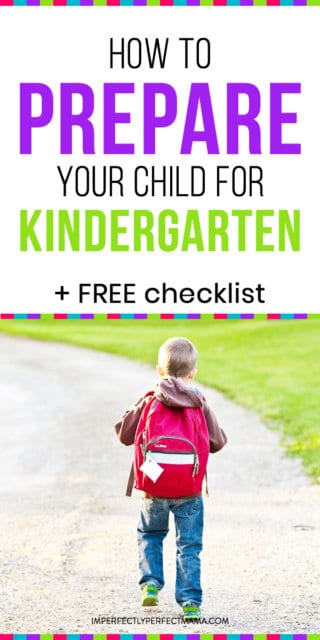 For younger children, especially those getting ready to start Kindergarten, it is important to include learning activities in their play months before they start school.
If you've already registered your child for school, you may have received a long list of skills they need to master before the beginning of the school year.
That can be intimidating and overwhelming, especially if you've never had a child in school before.
As a former Kindergarten teacher and mom of a current Kindergartner, I can relate!
The good news is there are TONS of resources available to help you plan fun and engaging activities to prepare your child for kindergarten.
Here are some skills I think are most important for your child to master by the beginning of the school year.
And make sure to grab the FREE Kindergarten Readiness Checklist for your child!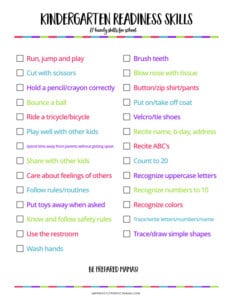 Skills for Kindergarten Readiness (Your Kindergarten Readiness Checklist)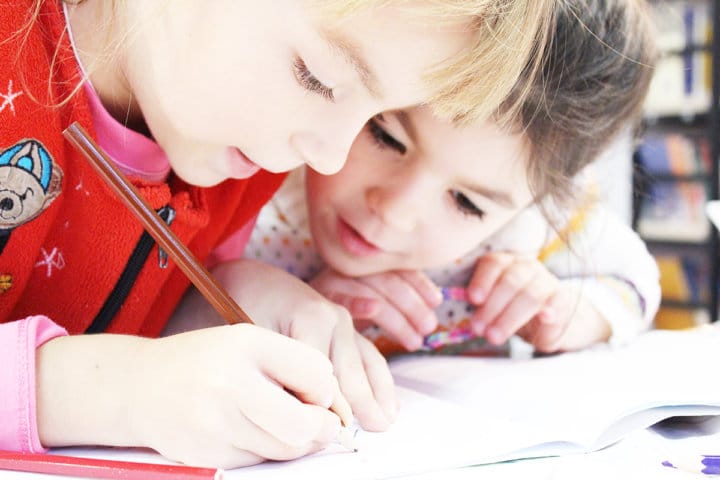 When I was in the classroom, these are the skills I would look for at the beginning of the year:
Physical Skills
Can your child:
Run, jump, and play
Cut with scissors
Hold a pencil/crayon correctly
Bounce a ball
Ride a tricycle/bicycle
Social and Emotional Skills
Does your child:
Play well with other kids
Spend time away from parents without getting upset
Share with other kids
Care about the feelings of others
Follow rules/routines
Put toys away when asked
Know and follow safety rules
Personal Skills
Can your child do the following without help:
Use the restroom
Wash hands
Brush teeth
Blow their nose with a tissue
Button and zip shirts/pants
Put on and take off a coat
Velcro/tie shoes
Academic Skills
Can your child:
Recite their full name, birthday, and address
Recite the ABC's
Count to 20
Recognize uppercase letters
Recognize numbers to 10
Recognize colors
Recognize shapes
Trace/write letters/numbers/name
Trace/draw simple shapes
Learning Activities for Kindergarten Readiness
For your Kindergarten readiness checklist understand that if your child needs help mastering physical, social and emotional, or personal skills, consistent practice is what will help most.
For the academic skills, here are some activities and resources I used in my classroom, as well as with my own children, that I highly recommend.
Have older kids you want to involve in these activities? I've included other skills you can add to make the activities more challenging.
1. Hop Scotch Math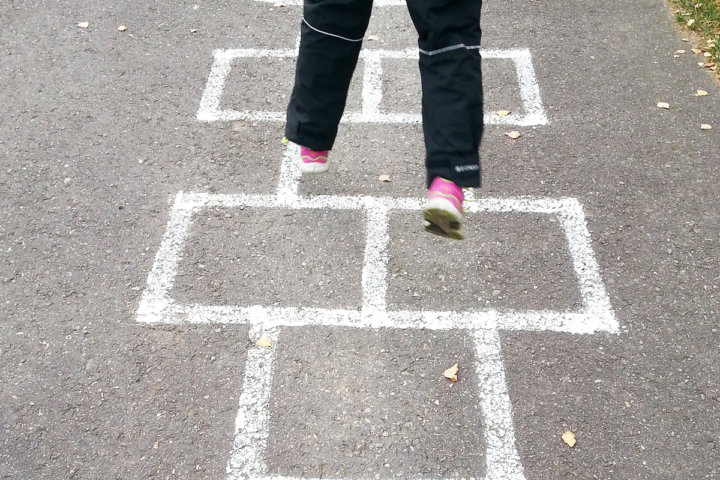 Place different numbers in the hop scotch blocks and have your child name each number they land on.
Be sure to mix up the order of the numbers often to challenge your kids. Works with letters or shapes too!
For older kids, you can use larger numbers, site words, number words, color words, or other important vocabulary.
2. Hula Hoop Sorting
For this activity, start by placing three hula hoops on the ground.
Place letters, numbers, shapes, or colors, one inside each of the hula hoops. Have your child stand in the middle and call out what's inside one of the hula hoops and they must run to the correct one.
There is a lot you can do with this game, especially for older kids. Throughout the school year, I had my Kindergarten students sort rhyming words, words with the same beginning sound, ending sound, numbers in different forms.
It is a great activity you can use again and again.
3. Muffin Tin Toss
This is a fun and flexible game you can adapt to the specific skills your child needs to practice.
You use a muffin tin, cupcake liners, and pom poms.
Write letters, numbers, draw shapes, or add colors onto the cupcake liners.
Have your child throw their pom pom into the muffin tin and name whatever they land on. If their answer is correct, I remove that cupcake liner.
You can continue until the muffin tin is empty or if you want a longer game, add new cupcake liners to the empty spaces.
For older kids, use vocabulary words, addition/subtraction sentences, have them name a words that rhymes with the given word, and so on. The possibilities are endless with this activity.
4. Get Creative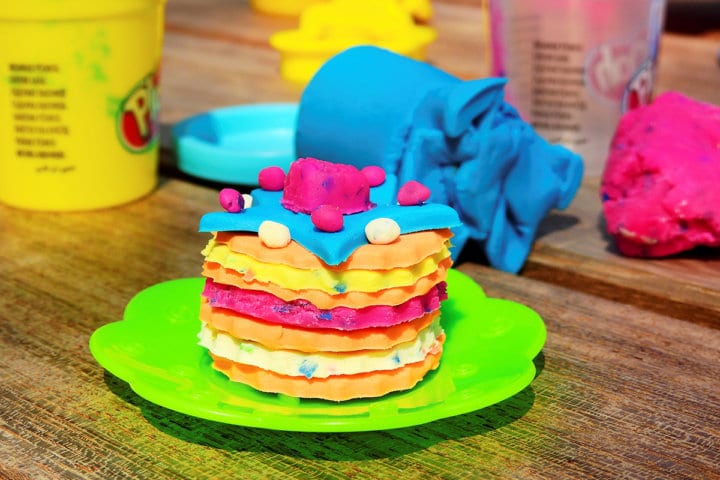 Let your kids use play dough to make letters, numbers, shapes, and their name.
Use shaving cream or cool whip on a non-porous surface or sand and a pencil in a pencil box to practice writing letters, numbers, shapes, and names. These fine motor activities will help prepare them for writing.
5. Writing Practice
I recommend you begin writing practice with tracing vertical, horizontal, and diagonal straight, dotted lines.
Once they've mastered this, move on to curvy and zigzag lines.
Tracing lines will help develop pencil control. These activities are not as fun, and your child may get frustrated, but these are necessary exercises for developing writing skills.
Start with small intervals and praise their progress. When they are comfortable tracing lines, have them move on to letters, numbers, and their name.
Online Learning Resources for Kindergarten Readiness
There are many sites that offer free printables and learning resources that can supplement your Kindergarten readiness checklist.
The best place to start is, of course, Pinterest. I also recommend two sites that have free and inexpensive products created by teachers.
These are Teacher's Notebook and Teachers Pay Teachers. I found numerous resources for my classroom on these sites, and I also used them with my kids at home.
If you are looking for educational websites with a full learning curriculum, I highly recommend the following.
I've used them all to reinforce the skills the we were learning in the classroom, as well as with my daughter at home to help prepare her for Kindergarten, and for extra practice this school year.
My son is three, and I will be using all of these sites with him as well!
ABC Mouse
ABCmouse.com Early Learning Academy is the leading online early education curriculum for parents, preschools and kindergartens in the United States and Canada.
They offer more than 2,000 books, games, songs, puzzles, and art activities, each with specific learning objectives in reading, mathematics, science, social studies, art and music.
Their award winning curriculum has been developed in close collaboration with early childhood education experts, and is the most comprehensive online early learning curriculum available anywhere.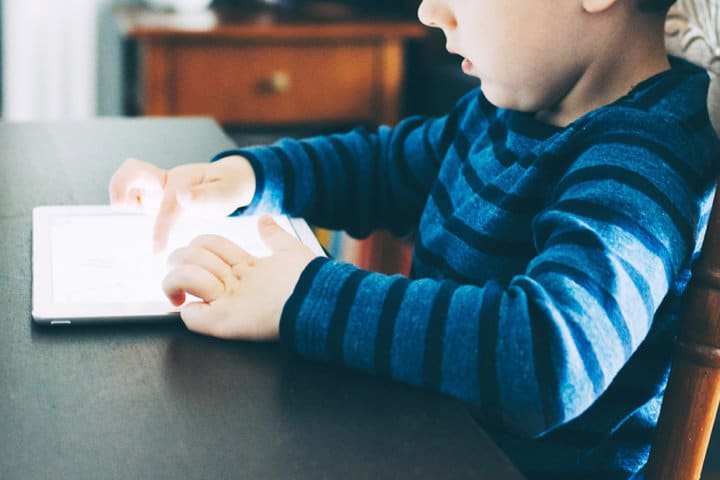 Reading Eggs
Reading Eggs is a web-based literacy learning program for ages 3 to 13.
This site is built on the 5 essential elements of reading instruction: Phonemic awareness, Phonics, Fluency, Vocabulary and Comprehension.
Your child will have access to over 500 highly interactive games and fun animations designed to help their reading skills progress in a particular order. They will also complete quizzes at certain intervals to ensure they have mastered the content they've been taught, and their results are emailed to you, the parent.
This site offers a more advanced program for older children called Reading Eggspress, and also Reading Eggs Junior, a program for younger children ages 2-4.
In conjunction with their reading program, they have a full math curriculum, Mathseeds, designed to master age appropriate math skills. Reading eggs also offers a free trial.
Starfall
Starfall is another educational website where your child can practice age appropriate skills.
There are interactive activities, songs, and printables for phonics, reading, and math skills through first grade, and select math practice for second grade students. There are also fun holiday themed activities that your children will enjoy.
A free version of Starfall is available, as well as an expanded paid version at a very affordable fee of $35 a year. You can also browse their store for curriculum products, books, practice books, home school and classroom kits, as well as other teaching tools for use at home or in your classroom.
You can access this site here.
If you would like to know more about some of my other favorite educational websites and receive a complete list of educational websites for free, please visit my post 5 of The Best Educational Websites for Children.
Don't Forget!
I would be remiss if I didn't mention the importance of reading to your child daily.
It is SO important for language development and literacy skills, such as retelling the story, identifying characters, problem and solution, and to ignite their imagination!
I hope these ideas gave you some new and fun ways to prepare your children for Kindergarten.
And make sure to grab your FREE Kindergarten Readiness Checklist to practice over the summer!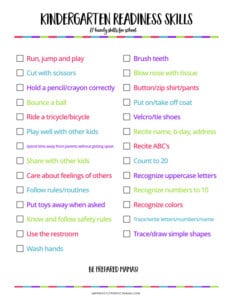 What learning activities do your children enjoy? I'd love to hear about them in the comments.