I don't know about you but Halloween is not one of my favorite holidays.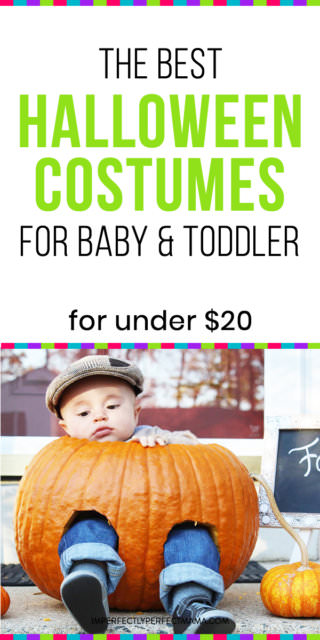 I always end up waiting until the last minute to get a costume.
Not to mention, I really dislike spending money on something my kids will only wear once!
Oh, and I am not one of those moms that can whip up a homemade costume either.
Are you? You're lucky. You just look on Pinterest and bam! you see amazing DIY costumes.
But, not me.
So, if you are like me, I hope this can help you find a last minute costume at a good price!
These costumes are mostly for boys, but a little for girls.
This post contains affiliate links.
I will receive a small fee for anything purchased through these links at no extra cost to you!
Noah's Ark Lion Cub Romper Ages 12-18 Months

Little Stripe Kitten Ages 12-24 Months

Little Red Riding Hood Costume

Baby's Dinky Dino Dinosaur Costume

Baby Girl's Magical Unicorn Costume
Now, if you're really excited about Halloween and don't mind spending a few extra dollars, here are some other cute costumes you will love.
Save
Which Costume is Your Favorite?
Save
Save
Save