When I found out I was pregnant with my third son, my other two boys were newly one and two years old.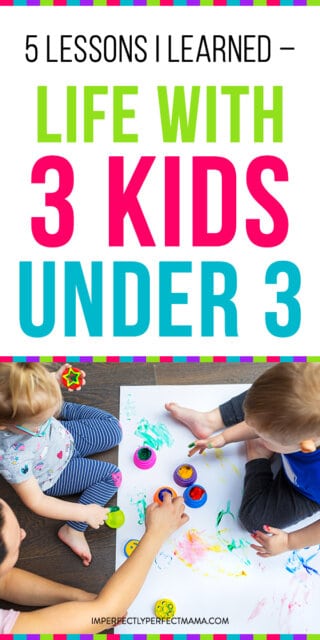 We would get ALL the comments, "You sure have your hands full."
"Do you know how a baby is made?"
"Was this baby planned?"
"Are you going to try for a girl?"
I would just smile and make conversation, but deep down I felt like the luckiest woman in the world.
What I didn't tell everyone was my mama's heart was ready for kids no matter how close in age they were.
I remember telling my husband after six years of marriage I was ready to try for kids, in hopes he was too. When trying for kids I knew I wanted to raise a big family.
In all reality, three kids is a pure juggling act, but so is having one or two kids. Any time you are bringing a baby into the family it will be a life-altering transition.
I didn't want to space my kids out years and years apart, so deep down I knew I was going to have back-to-back pregnancies (Lord and body allowing).
Now that these little men are running and tearing around our house there are so many lessons my mama's heart has learned.
5 Lessons I Have Learned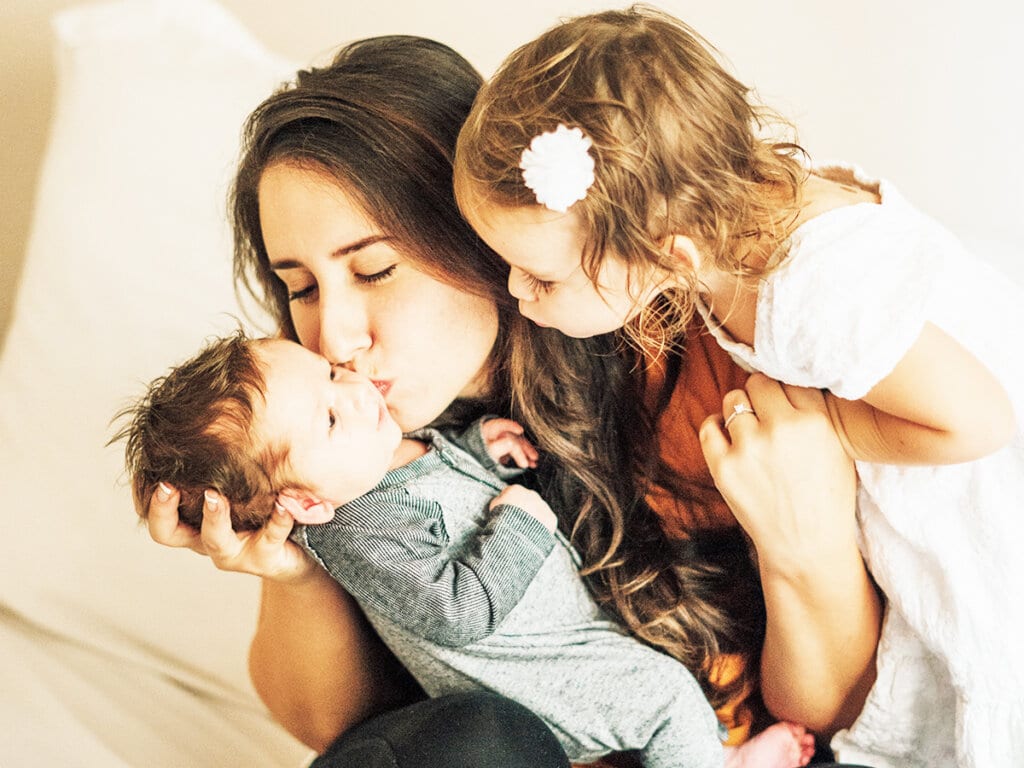 1. I Have To Loosen Up On Expectations
Not everyone will be happy 100% of the day and that is okay. I do my best to meet their needs and love them to the best of my ability.
You are literally outnumbered, and it is really sweet but it can be hard too.
I have days where I never want them to grow up, but I also can't wait for the day when they all can use the potty on their own.
90% of my meals are eaten standing in front of our kitchen island making sure the boys are all eating and happy and not throwing food to our dog Moose.
My floor looks like a party was thrown on it after the kids are done eating and playing, but that is what bedtime and a mop are for! I love my Shark and Swiffer. They are the true MVPs of our home.
Coming in at a close second place is our washer and dryer!
Laundry gets washed and folded but not always the moment it comes out of the dryer. My type A, OCD pre-kids self would be so bothered!
Showering is a must but sometimes it happens at off hours of the day. I would say getting clean each day is a WIN for this mama!
Parenting with love and logic is so hard but it is worth every bit of the struggle when you feel you have gotten it right even for just one moment.
Loosening up on expectations of having perfect kids, with a perfectly clean house, and a perfect schedule has to go out the window.
Grace must happen!
2. Large Family Logistics Are Everything
Car size
House size
Outings + travel
I am a mother of three toddlers which means they are all still sitting in car seats. There are certain logistical pieces of the three kids puzzle that you have to prepare for upon the arrival of baby #3.
For us, this included getting a different car. We had a Lexus SUV at the time but it did not have the third row.
We probably could have jammed all of the car seats across one row by buying the Diono car seat brand but decided we just needed more room as a family.
We opted for the ol' minivan. It has been the best darn decision of our lives. Minivan forever. #noshame
Other areas are space in the home and sleep.
Will your other kids need to share a room to make room for their new brother or sister?
For us, we migrated our middle son over to his brother's room 6 months after our youngest was born.
He slept in our room for the first six months so we didn't need to disrupt sleep and our family dynamic all at one time.
With 3 kids under 3 and for large family dynamics in general, traveling can be a serious chore. You have to have all hands on deck at all times.
If you are flying, you may need a helper to come with you and your spouse.
If you are going to the grocery store always try to park near the cart corral. Holding three children's hands is impossible when you only have 2 yourself. Safety first.
I like to put the kids into a cart already outside and push them all safely inside. Thank goodness for car hand sanitizer to clean those cart handles.
3. Snacks Can't Be Split Three Ways
This one may seem silly, but as a mom of three boys snacks do come in handy after a long day of play at the park. Splitting a snack up three ways is:
Hard to do
Unfair to give growing boys such small portions
Expensive because you are buying so many darn snacks
I like to bring double the snacks so each child has enough, and I like to make my snacks in bulk. Long gone are the days where we can split an RX bar in half.
Some of my favorite snacks to make in bulk are granola, granola bars, trail mix, and energy bites.
4. Smoothies Are Life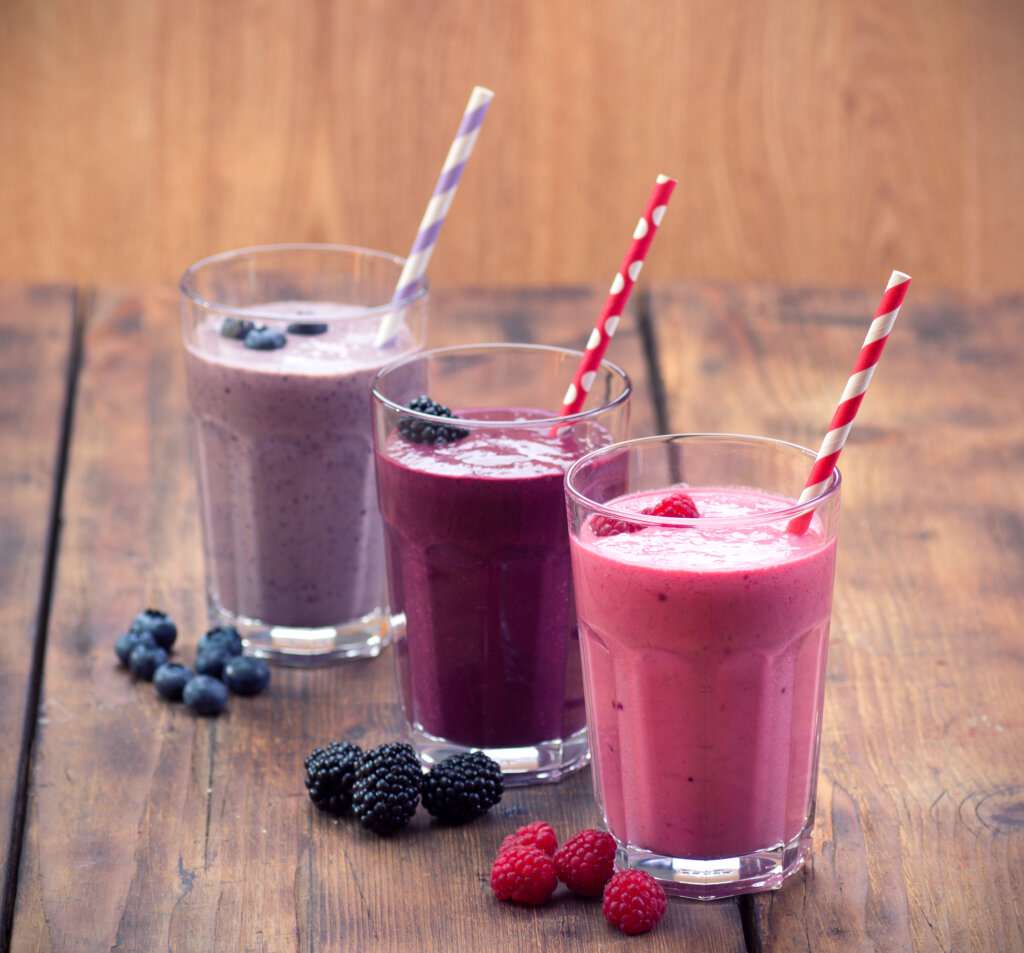 If I could give my blender a large bear hug I would do it. I have written post after post on my blog about this topic! I am obsessed with smoothie nutrition!
Any mom with 3 kids or any kids for that matter knows the struggle and pressures of children's eating habits.
Are they getting the right nutrients? Are they eating a well-rounded diet? Why are they so picky?
This is simple parenting at its finest. Add ALL of the nutrients into a perfect little smoothie cup and breath easy at least for a moment.
Adding in proteins, veggies, and probiotics to a morning smoothie do wonders for any child's mood and energy throughout the day!
I highly recommend this trick in the morning with breakfast for a good start on the right foot.
I have learned to love and adore smoothies more than anything right about now!
5. Toys Are Minimal + Shared
One of the benefits of having children close in age is the toys. I am a minimalist by nature so having an overload of toys gives me hives and a bad attitude.
I love that all three boys are into very similar things due to their ages (+ gender) let's be honest! Having a girl may throw this theory off a little.
We don't have a large scope of toys by age and gender living in our house because we are in the same stage in regards to interest.
With three kids they naturally don't love to share but know it is vital in our daily life. Live and learn!
So Much Love
Even with the absolute chaos that ensues each day, there is three times the love that is shared. Three child families are special. They are unique. They are tough. They are love.
I didn't know my heart could be this full of love for three little boys. I love that they love and adore their mama. It is a gift to live out the crazy and energy filled days with them.
Days are hard. I feel constantly outnumbered.
I am exhausted by the time dinner is cleaned up off the floors and the sweet little faces are kissed goodnight. I wouldn't change it for the world. Minivan and all!
If you are questioning having a third child my advice is to stop overthinking it and just know there will be a little crazy and a whole lot of love.
Three children are the best gift I have ever been given.