You've come to the conclusion that with your work at home schedule your child needs a daycare.
Whether it's part-time or full-time you need childcare help.
It's a difficult choice to make. Sending your child to daycare is not ideal.
It hurts that you have to leave your child in the hands of someone else. Choosing the best daycare for your needs and budget is equally tough.
You need to feel comfort, support and be happy with your choice. Here's what to look for in a daycare facility.
Early childhood education is crucial for all children. These years lay the foundation for learning.
Early Environment plays an important part in their education. As the parent, you need to choose a daycare that matches your parental style. You want the daycare to be a place that facilitates learning as well.
On the plus side daycare is a wonderful way to socialize kids.
They spend their days participating in activities with other children close in age group. Children learn to accept each other in their area while playing with the same toys.
They learn parallel play and learn to play together.
Cost is an important factor for most, but it shouldn't be the deciding factor if possible.
You want a daycare that will welcome you and your child. A place where you feel comfortable leaving your child and have no doubt that your child's needs and wants will be taken care of.
20 Questions to Ask When Choosing a Daycare
First thing's first – do your research. Look for reviews and speak to people.
Getting a recommendation from another parent is a gift. They can tell you about their experiences both good and bad (hopefully all good). By far happy parents are the best endorsements.
Whatever type of childcare facility you choose either a formal child-care center, formal child-care center, or in-home care, there are certain aspects you should know.
This list will help you make the important decision of finding the right daycare for your child.
When you are already overwhelmed and have anxiety when looking at different childcare facilities it's hard to then think of questions.
I've made that part easy for you.
Here is a list of what to look for and ask when looking for a daycare facility.
Tips for Finding the Right Childcare Facility For Your Child
1. Is the Daycare Accredited?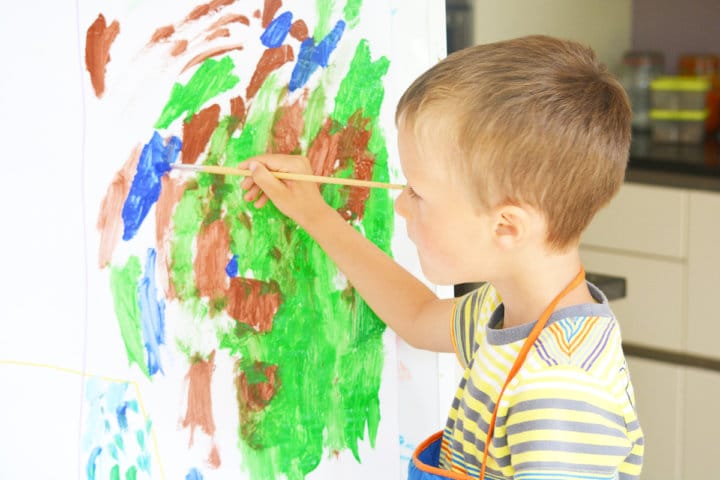 NAEYC accreditation and state licensing should be displayed in an easy to view area.
This is extremely important. Daycare facilities need to be accredited and pass state regulations.
If this isn't posted don't hesitate to ask to see the licensing.
2. What Are the Safety and Security Protocols?
When interviewing childcare facilities, take a look at the rooms, toys and objects and assess the area for any potential harm and/or safety issues.
Are the gates locked always?
Do you need to get buzzed in to enter the building?
Are there cameras?
3. What is Your Cleaning and Maintenance Schedule?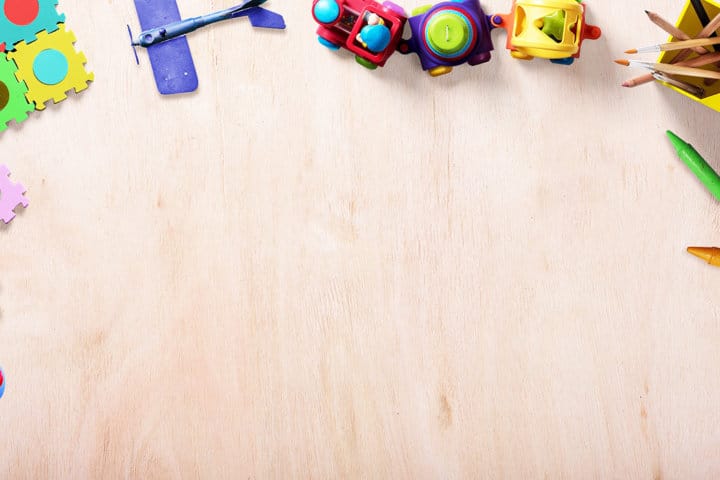 Make sure to check out the cleanliness and maintenance of the building where the daycare is located.
Go to the bathroom and look at the ceilings and corners of all the rooms.
4. Are There Happy Children?
When walking through the daycare, look at the children. Get down to their level. Sit on the floor.
See what the children are seeing and doing.
5. Are the Teachers and Staff Happy?
Also look to see how friendly the teachers and staff are when interacting with the children.
6. What is the Teacher and Staff Turnover Rate?
This information can help you figure out the challenges staff may have with caring for children. How long does the staff stay at that facility?
Is there consistency among the staff?
7. What is the Discipline Policy?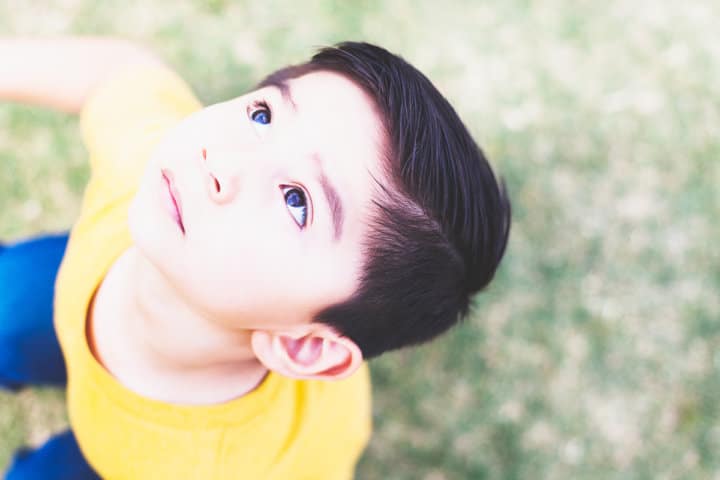 Find out what teachers and daycare facilitators do during challenging behaviors. Do they employ time-out? Do they do restitution tactics when they make a mess?
8. How Do They Help with Transitions?
Some toddlers have a difficult time transitioning from one activity to the next or from being outside to going inside. How do the staff engage with that type of behavior?
9. What is the Meal Menu or Food Policy?
If you decide to have the daycare facility provide good, what is their menu? And if the menu options isn't something your toddler will eat, what is the food policy?
Can you bring juice? Can you bring hot food?
10. What is the Outside Policy?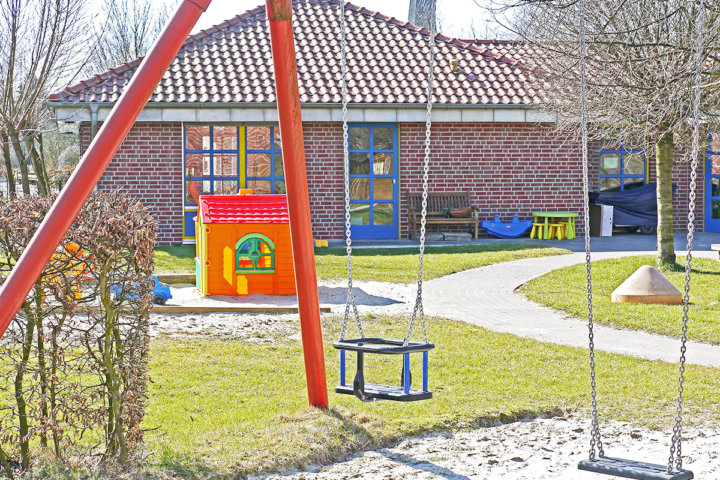 When the weather is nice do they go outside every day? There are major benefits to playing outside every day.
When you are there, go look at the outdoor area and look at the condition of the toys. Do they look well-kept or worn out?
Check the fence to make sure it's secure.
11. What is The TV Policy?
Are children watching TV each day instead of playing? If the weather is nice, children should be active outside for at least an hour a day every day.
12. Do they Have an Inside Gym or Play Area?
When it's cold out do they have an indoor play area? Being active all year long is healthy for toddlers and instills a healthy routine for them.
13. What is The Parent Drop-In Policy?
I recommend stopping by the daycare at different times of the day to see what they do. Coming there unexpectedly also sees the true way your child's daycare is run.
14. What is The Evacuation Policy?
When there is a fire or earthquake or harmful incident, what is the process for evacuation at different times of the year?
15. What is The Student/ Teacher Ratio?
There are government standards to the ratio of teach and child for daycare facilities. Make sure to check in your city or state.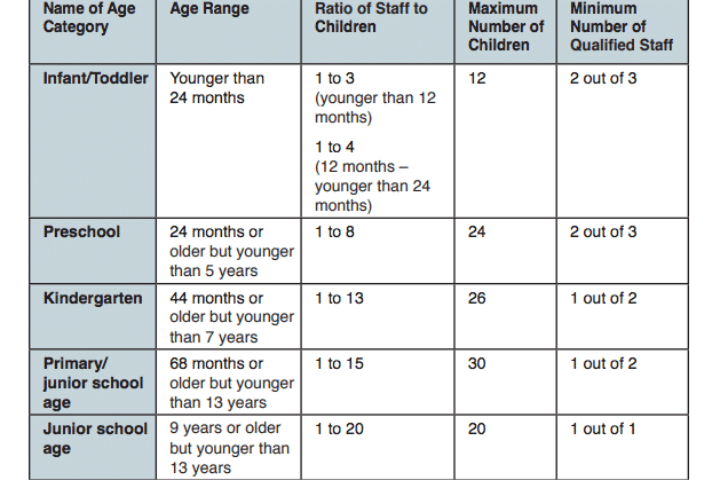 16. What is The Limit of Kids Per Room?
Look to see if children have space when they play or are they crowded in a small room? You want your child to be free when they play and have room to explore their environment.
17. What is The Curriculum and What Activities Do They Typically Do?
Get some information on what the daycare's curriculum is or what type of themed activities they do. This can help you fill-in the gaps at home if they don't focus on one type of learning curriculum.
18. What is The Schedule of The Day?
Get a run down of the day's schedule. When do they have nap time? If it's different than your child's nap time, you might have to condition your child to sleep at the new daycare nap time before they start daycare.
When are the meals and snack times? Again, if they differ than your schedule, knowing this ahead of time can help you prepare your child for daycare.
19. What is The Cost and Schedule of Payments?
Also ask about discounts. Sometimes if you pay for half the year up front you get a discount. It doesn't hurt to ask.
20. Is the Daycare Have a Nurturing and Caring Environment?
Get a global perspective from all the information you've attained – especially from parent's with children in the daycare already – and see if this daycare is nurturing the growth of each child and are generous and caring towards one another.
Choosing the Best Daycare For Your Child
Take this list with you when visiting daycare facilities.
Ask the same questions at each place you visit.
Then you have an organized way to compare the answers and it will help you make your decision easier.
It's a leap of faith choosing who will watch after your child. After reviewing everything, go with your gut and where you felt the best.
Good Luck!
Over to you – what were the biggest factors in choosing a childcare facility for your family?