Springtime is hereeeeee!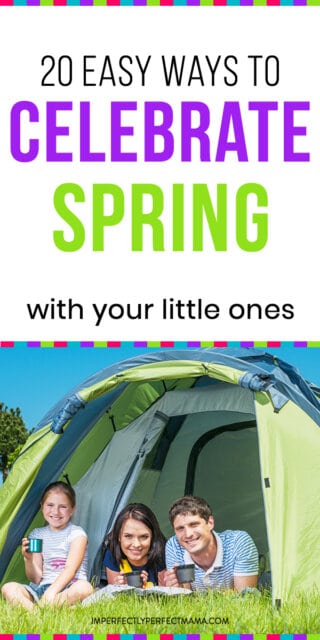 Is anyone else as excited as I am!?
After a long winter, I know my kiddos (and me!) are seriously enjoying the nicer weather. (Ironically as I type we are experiencing a nasty hail storm!)
No need to lament the rain though, because as soon as it dries up, it's time to have some fun!
What better way to celebrate the coming of spring than spending some time in the great outdoors?
Kids thrive outdoors and it's even great for us big kids to get an extra dose of Vitamin D.
And if you're like, coming up with family-based activities where the whole family can enjoy is challenging, then this post is for you.
Here are 20 fun ideas to get you started!
Most are all free and fun to do!
1. Jump in a Puddle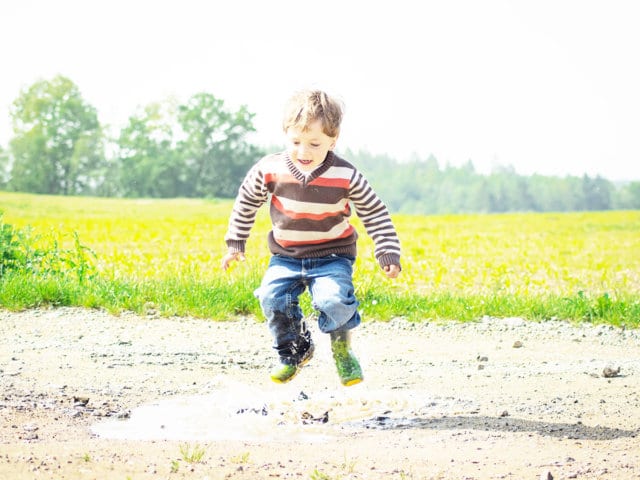 How fun is this?
With spring comes rain, and what better way to spend a rainy day than to throw on some rainboots, grab an umbrella, and start splashing!?
When you are finished you can head inside and cozy up with a cup of cocoa to round out the afternoon!
2. Have an Ice Cream Cone
A warm spring day is the perfect time to enjoy a yummy ice cream treat with your littles!
3. Spring Break Staycation
Is your spring break budget a bit tight? Don't despair!
Just as much fun can be had when you explore your hometown as if you were a tourist! Enjoy a spring break staycation at home this year!
4. Blow Bubbles
Sometimes it's the little things that make the biggest impact.
My 3-year-old is just mesmerized by blowing bubbles. A simple $1 bottle of them will keep him entertained all afternoon!
5. Chase Butterflies
What is better than the innocent joy that chasing butterflies brings?
It doesn't cost a cent, and will keep your little ones busy for hours! Of course, take this time to teach them to respect all wildlife and don't actually touch the delicate insects- simply appreciate their beauty.
6. Play Hopscotch
Take a trip back in time to the days of old! Grab a pack of chalk for $1 and show your kids what hopscotch is all about! It's a classic!
7. Cookout with Friends
Head to the store, grab some goodies, invite the neighbors, and have a grand ole time breaking bread together.
Spending an evening outdoors with good food, and even better conversation, is exactly how to celebrate the nearing of summer.
8. Picnic in the Park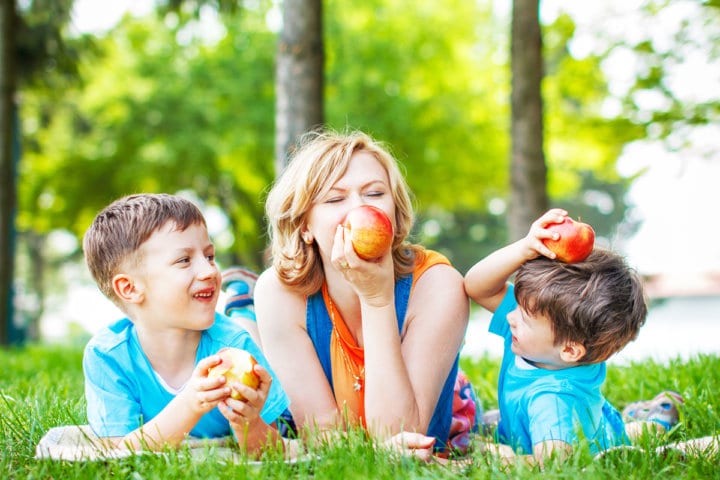 Pack a lovely lunch with a decadent dessert and find your favorite outdoor green space to spread out and dine! Don't forget the picnic blanket! Eating outdoors when the weather is nice is a great way to add a change of scenery during what is usually a routine mealtime!
9. Take a Hike
Grab your water bottles, pack up the kids, and head out to your favorite hiking spot!
This is a great way to get fresh air, exercise, and have a fun family adventure!
10. Play Ball
Get out in the yard with your ball and glove and play a rousing round of catch with your kiddos! Such a fun way to build hand-eye coordination and spend quality time as a family!
11. Walk Around the Block
One night after dinner, skip the dishes and gather the kids to head out and take a walk around the block.
Enjoy some great conversation, fresh air, and creating lifelong healthy habits.
12. Fly a Kite
One of my favorite ways to spend an afternoon outdoors as a child was to fly a kite in the park! Pick one up and enjoy this simple pastime with your kids today!
13. Go to the Beach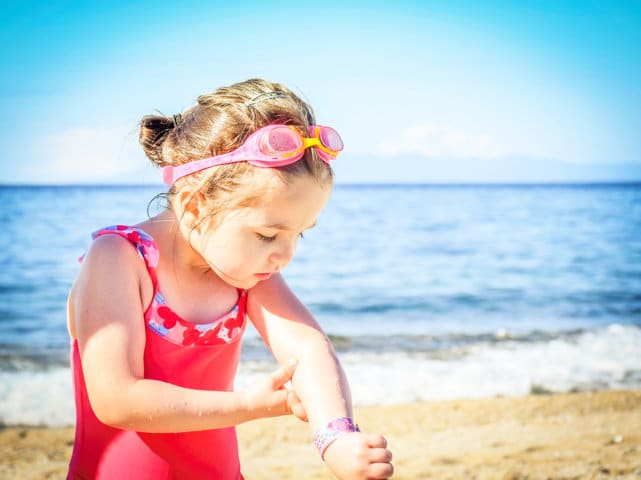 If you are fortunate enough to be near the coast (or a lake!), pack up and head to the beach!
Waves crashing about at your feet, your kids giggling and building sandcastles, this might be my favorite way to spend a sunny spring day!
14. Have a Garage Sale
It's not called spring cleaning for nothing, y'all! What better time to lighten your load and purge unneeded things?
And in the process, you can make some extra cash to put towards a summer vacation!
If your kids are so inclined, maybe let them set up a booth and sell donuts and milk to hungry patrons and earn a little extra spending money themselves!
15. Go Camping
What is better than unplugging and enjoying nature?
Take a weekend camping trip, sleep under the stars, and enjoy the beautiful weather that spring brings with her!
16. Plant a Garden
When the temperatures start to rise, it's the perfect time to get your hands dirty and plant a veggie garden you can reap the rewards from all summer long!
17. Make Some Pretty Chalk Murals
Let your inner artist shine as you break out the chalk and create fun designs outside with your kiddos.
18. Jump Rope
Here's a great way to hit those fitness goals! Pick up a few inexpensive jump ropes and let your inner-child free!
19. Play at the Park
An oldie, but a goodie! I know going to the park is something most of us do on the regular, but that's for good reason!
Personally, I don't have a yard for my kids to run in. Going to the park gives my little ones a way to get their energy out, work on gross motor skills, and even make some friends! Best of all, it's free!
Don't take your city parks for granted! They are such a fantastic resource!
20. Go and Feed the Ducks
Take that stale bread wasting away on your counter and put it to good use.
Drive your kids to the nearest pond or lake and spend some time feeding the ducks! Even better, pack a picnic and meet some friends! Enjoy the fresh air and beautiful scenery while sharing a delicious meal with others!
There you have it!
20 simple ways to celebrate the coming of spring with your littles!
For more activities for kids, make sure to bookmark these posts:
So what are you waiting for? Go forth and enjoy this beautiful weather!
But, before you do, share your favorite ways to experience the great outdoors with your family! I'm always up for new ideas! Comment below and let me know!