We've all heard the saying, you can't pour from an empty cup.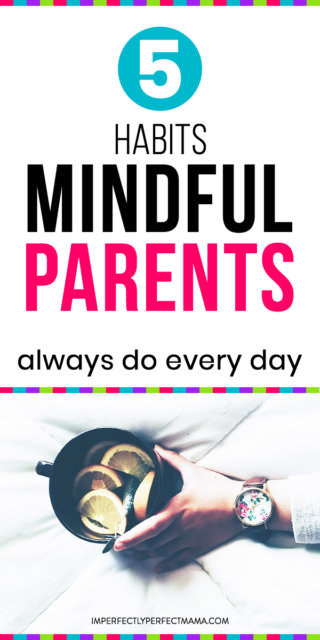 Meaning you have to take care of yourself before you try to take care of anyone else.
As parents most of us know that sometimes you have to find a way to pour from an empty cup.
Kids still need to be fed, clothed, bathed, and cared for, even when we as parents are tired or sick.
So many of us go through life and parenthood on auto pilot. We don't stop to think about what we are doing, how we are responding, and how it is affecting those around us.
Do you ever find yourself rushing through the day, trying to complete every task on your to-do list, while playing and taking care of the kids?
You might even make decisions you regret because you didn't really put thought into it.
Mindful parenting is all about creating a different mindset.
Creating a calm presence to your day that is still full of meaning and purpose.
Having a balance of self-care and caring for others. Making logical well-thought out decisions that are best for you and your family.
You might wonder if this is even possible.
As a parent of two young children, I know that sometimes it seems unattainable.
If you are looking to add some peace and balance to your parenting you'll want to read more.
Here are 5 practices that can make you a more mindful parent.
By doing one or all of these things each day you will begin to see balance and calm restored in your home.
1. Wake Up Before Your Kids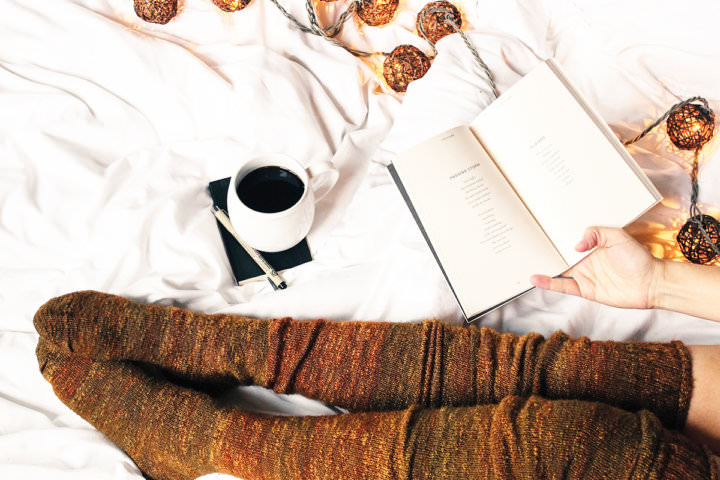 Having time alone before the kids wake up is essential to starting the day off right.
I often find when I am woken up by the kids (rather than waking on my own) I am more exhausted and less productive throughout the day.
Obviously, you cannot predict the exact moment when your kids will wake up. If you plan to wake up about an hour before your kids normally wake you should get at least some alone time.
This is a great time to shower, get dressed and ready for the day ahead.
I also like to have a cup of coffee and sit in silence for a while. You can read, pray, meditate or simply clear your mind before the chaos of the day begins.
If your children don't sleep in or you don't like to get up early, be prepared with a quiet activity for them to start the day.
When my son won't sleep in I like to get him started with breakfast and use that time to drink my coffee and relax.
2. Time Block Your Day
Another thing you can do during your quiet time in the morning is to set your day into time blocks.
As always, as a parent of toddlers (or kids of any age) you have to be flexible with this one. Nap times and meal times may not always go as planned, but it helps to have a general time frame for each activity of the day.
Again, try not to get stressed out if things don't go as planned.
By blocking your day into timeframes, you are giving yourself a general map of how your day is going to look.
You can mentally prepare for the times when you need to give your full attention to your child. At the same time, you know when you will have some down time for yourself.
Here is an example of how I time block my day as well as a blank template for you to use.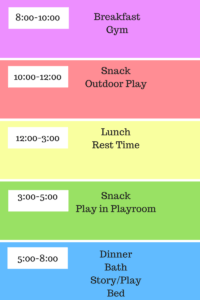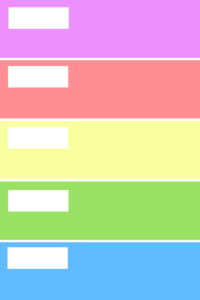 Click here to grab your FREE Time Block Template
You can also make your schedule as general or detailed as you would like to.
Maybe you have one schedule for your kids, and one schedule for yourself and things you would like to be doing at each time throughout the day.
You may color code your schedule for me time, kid time, and chores/tasks to be done.
However this works best for you. I just find you are more productive when you have somewhat of a plan for the day.
3. Provide Balance
The important thing when trying to be more mindful is to create balance in your day.
As a stay at home mom it is easy to feel like I am giving everything to my kids 24/7.
However, it is important to make time for yourself before you get burnt out. By making sure to leave time for yourself in the day you are better able to take care of your kids as well.
Another thing to be mindful of is how much time you are going, going, going and how much time you are providing time for unstructured play and rest.
Yes, kids learn from structured activities, but they also learn a lot by being left to play on their own. Therefore, you should't feel guilty if you don't have something planned for them every second of the day!
Sit back and enjoy watching them create, imagine, and (sometimes) make a mess!
4. Limit Technology
In today's world, technology is the main thing keeping us from being more mindful as parents.
It is so easy to waste an hour on social media while the kids watch T.V., but is that the best use of your time?
Do you really get that much out of it? No. Not really.
I have found the best way to limit my technology use is to put it in another room until I need it.
I can still check my phone throughout the day, but I am not tempted to mindlessly pick it up and waste an hour that I could be playing with my kids or doing household chores.
If your child is really into technology, you could easily add that into your schedule for the day. As long as you (or your children) aren't just mindlessly surfing the web for hours on end.
5. Be Proactive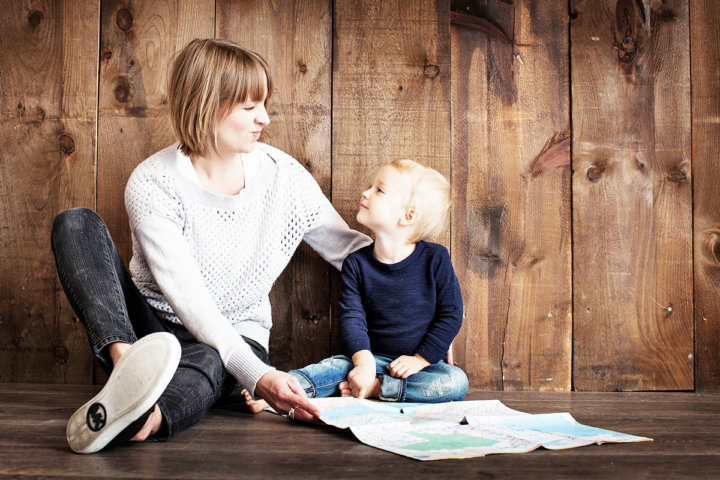 Being mindful means thinking ahead. There are many ways as a parent to be proactive (instead of reactive).
Feeding your kids before they get too hungry, preparing for naps before the kids are tired, and stopping arguments before they become a fight.
All of these things require attention to your children's feelings, behaviors, and moods. Knowing what might trigger a meltdown and preventing it will save you a lot of stress.
Of course, there will be times when you miss those cues and a meltdown ensues.
This is the time to pause, take a deep breath (or a few!) and respond calmly and appropriately. It takes patience and thought to respond in this way, but can almost always change a situation from chaos to calm in no time.
Giving these things careful consideration and planning will help your family home become more peaceful and happy.
What are some things you do throughout the day to be a more mindful parent?