When you plan a road trip with a toddler, there are numerous things on your mind from feeding your child to his fashion, hygiene and disturbing daily schedule.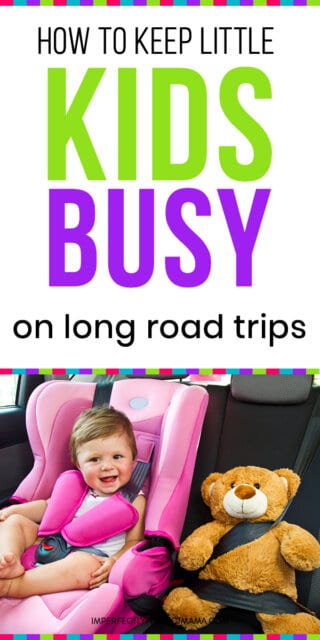 All of these are no doubt important, however, there is one more item that I'd like to add to this list of important must-dos on a road trip.
And that is entertaining your child in the car without the help of an iPad/ tablet.
The time when you are traveling from one place to another is probably the toughest time for someone to keep your baby patient.
Consider that time to reach your destination as an opportunity when your child is sitting and listening to you without moving.
Here are few tricks to boggle your child's mind, which will actually make him tired and sleepy, for a pretty long duration, and little satisfaction as a mom for teaching him something.
1. Hang a Toy on the Grab Handle of the Car
Activity1: Ask questions about the animals and their sound.
Let him touch the animals and repeat the names of all animals one-by-one along with their sounds. eg: where is a dog or find an animal which makes a sound like woef woef.
2. Pick an Empty Coffee Cup for Your Child
Activity1: Give this cup to your kid ask him to have a coffee with you and say cheers and let him pretend that he is drinking coffee with you.
Activity2: When you are done with your coffee, he would love to play with the empty glass.
The shape, the color, and the texture will all be new to him, no matter, how many times he has seen them. Also, teach him to pronounce the names after you.
3. Keep a Napkin to Play Peek-a-Boo
Activity: First take the napkin in your hands and do peek-a-boo a few times and then pass it to him and respond to his peek-a-boos from your sun visor mirror.
4. Carry His Favorite Books, Toys & Snacks
Activity 1: Teach him from the book just like you do at home and hand it over to him and let him read and tell you.
Activity 2: Hand him his toy preferably which makes some sound & light so that he can press the buttons and spend more time.
Activity 3: Let him enjoy his favorite snacks or biscuits.
5. Stop Your Car Every 2 Hours
Activity: Let him run around and do whatever he wants to do and enjoy his energy level.
2 Bonus Tips
TIP 1: Play few songs again and again so that he becomes familiar with that music and whenever this particular song is played in the car he will listen and recognize it and if you are lucky it will help him to fall asleep. I found his sleep song and it has always worked.
TIP 2: Always put a bib on your baby for long drives. You won't have to stop immediately if he will spill water or snacks on himself. Be worry-free!
At a more personal level, these activities have provided me with an opportunity to bond with my child, to expose him to learn and play with me from the comfort of a car and to understand what interests him most.
Share in the comments your best ways to keep your kids busy during long road trips.