I don't know about you, but trying to get my kid to eat vegetables is like pulling teeth!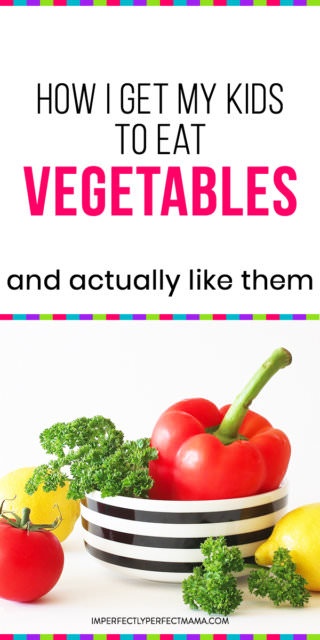 I know it is probably not the biggest deal if they don't eat a ton of vegetables.
But, I have to say it is pretty satisfying when you can get your kid to eat something green every so often.
Especially when your child usually fights it tooth and nail.
So, how to I get my strong willed child to willingly eat her vegetables?
That's right, smoothies! We usually have one smoothie per day.
They are a great snack or addition to a small meal.
Our favorite vegetable to add to our smoothie is spinach just because the texture isn't too noticeable in a smoothie.
It is also packed with nutrients which makes me feel accomplished as a mother. 🙂
(Click the picture below to see the nutrition information for raw spinach!) If my daughter is helping me make the smoothies she is always sure we don't forget the "leaves"!
Our Favorite Smoothie Recipes
Peanut Butter Banana Smoothie
1 banana
1 TBS. peanut butter
1/2 C spinach
3/4 C ice
1 C water or milk (more if you like it to be runny)
Strawberry Banana Smoothie
1 C Strawberries
1 banana
1 C spinach
1/2 C greek yogurt
2 C water or milk
You guys, my kids literally slurp these down in minutes!
If you are just starting out making smoothies this is a good combo to follow. Once you have made one you can change it as you wish.
Smoothie Combo
1 Cup fruits (2 if you want it to be more sweet)
1 Cup vegetables
1 Cup ice (we use less so there are no chunks of ice)
1-2 Cups water or milk
Add yogurt for thickness and flavor if you wish
Now it is up to you to mix the fruits and veggies of your choice! Here are some kid friendly ideas for fruits and veggies to add to your smoothies. (I say kid friendly meaning it doesn't have a super bitter taste or weird texture.)
Fruits: (Click each fruit for nutrition information)

Vegetables: (Click each vegetable for nutrition information)

*This post may contain affiliate links. If you purchase a product through these links I will receive a small fee.
This fee is at no extra cost to you and goes to help run this blog. Please be assured that all opinions are my own. I only recommend products I would use myself.*
What Do We Use to Make and Drink our Smoothies?
We use this handheld mixer
to blend our smoothies in a big cup. I then divide them out into the Kid's Mini CamelBak
.
I love these for the kid's smoothies because there is literally NO MESS! They also have several different cute kid's designs. Check them all out here!
However, I am looking into these awesome looking kid's smoothie cups with silicone lids and straws.
They look like they would be pretty mess free too.
I have also heard amazing things about the Vitamix Blender and Ninja Blender.
"But with kids, I don't have time to make smoothies!"
I usually make my smoothies fresh and on the spot. However, that can make for a lot of clean up everyday.
One way you can cut down on the time it takes to make and clean up smoothies is to make smoothie packs.
To do this, pick a day when you have a little extra time. Wash, cut, and or peel all of your fruits and vegetables that you plan to use for smoothies.
Measure and divide the fruits and veggies into zip lock bags and stick them in the refrigerator or freezer.
This will save you time because you are prepping and cleaning one time rather than having to do it each day.
Also, by doing this, your food is less likely to go bad as you can stick it in the freezer for later use.
When you are ready to make a smoothie, all you have to do is grab a smoothie pack, add ice and liquid and blend. Less prep and less clean up!
"But smoothies can be expensive!"
There are several ways you can keep your smoothie expenses to a minimum. Here is what I do to save money on smoothies.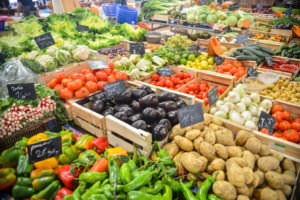 1. Buy Fruits and Veggies at Your Local Farmer's Market
We went to the Farmer's Market last weekend and bought 15 bananas for $1. ONE DOLLAR! That is enough for 15 smoothies!
If you stock up on fruits and veggies at the Farmer's Market you will have plenty to go ahead and prep and freeze for later. This saves you money and time!
2. Buy in Season
Sometimes fruits and veggies can be a lot more expensive than others. Check out this website to see what produce is in season by month.
When you buy "in season" your produce will be much cheaper!
3. Stick with a Few Recipes at a Time
One bag of spinach will usually last me a few weeks. If we try to use too many different veggies in our smoothies we never finish the bag of spinach.
I try to stick with the same recipes for a while in order to buy less and use up all of our ingredients.
4. Freeze Your Fruits and Veggies
Rather than letting fruits and vegetables go bad, freeze them to use for smoothies later. We let so much food go to waste because we let it go bad!
If you are interested in trying other smoothie recipes, I highly recommend visiting Simple Green Smoothies. They have every recipe under the sun and then some more.
You can also find more recipes, tips, and tricks on getting your toddler to eat over on my Pinterest board My Toddler Eats.
Thank you for stopping by! I hope you enjoyed this post! If you found it useful, please sign up to receive more tips and tricks directly to your inbox