Among CEO, firefighter, and Navy Seal, "Mom" is one of the hardest job titles you can have.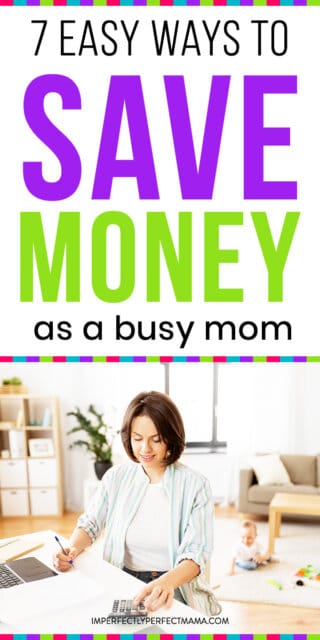 Going one step further, balancing life as a busy mom is even more exhausting.
As you attempt to stock the fridge, get the kids to soccer practice, and make sure that science project is done, the costs can really stack up.
For moms with a jam-packed schedule and an overdue laundry day, these simple tips and tricks may be able to help save some wallet space.
1. Create a Budget
You'd be surprised how much money you can uncover once you create and stick to a budget.
Let me tell you a funny story: a family member of mine wanted to retire and was unsure how they were going to make ends meet without their job.
So we sat down and created a budget.
Turned out they only needed 60% of what was coming in once they retire. They were well in the clear to pursue their happiness.
We also uncovered some terrible spending habits.
What I am trying to say is that without a detailed look at what comes in, and what goes out, you will have no control over your financial freedom.
Use a printable budget planner if it helps you stay on track.
If you have a budget but it isn't working, you can find out why here
2. Coupon Shopping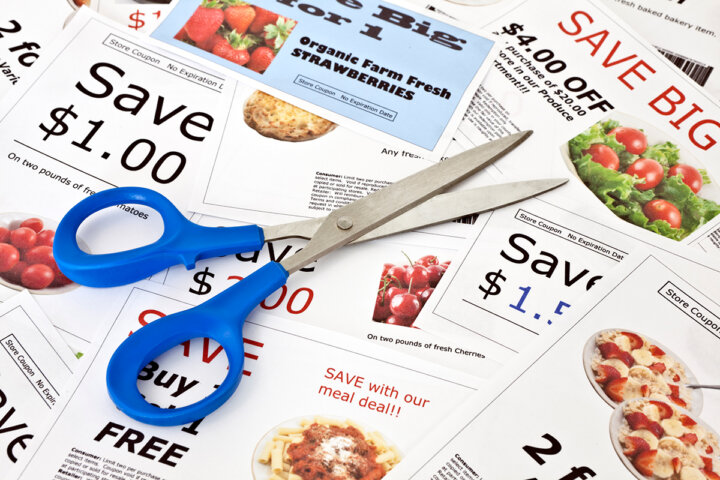 We've all seen shows like Extreme Couponing, where crazed parents compile so many coupons that grocery stores end up paying them for a full load.
Now, while those shows are entertaining and sometimes motivating, none of us have time for that.
Rather than scavenging the internet for useful coupons and spending all day by the printer, there are many coupon finding websites handcrafted for the busy mom.
For online shopping, Honey is a free browser extension that finds and applies coupons at your online checkout. It is literally that easy! After installing, whenever you check out at an online store, Honey will pop up with the best option for you to save money – all for free.
Another website, RetailMeNot, acts as a coupon search engine, where users can find coupons for exactly what stores or products they need. It is completely free to sign up and features deals from across all industries.
But my all-time favorite is because it does what Honey and RetailMeNot does all in one. And even better, it gives you cashback as you shop just for using the service. If you do sign up, or already have an account, make sure to download the chrome extension.
3. Nix Non-Essentials
Once you get settled into a routine, it becomes difficult to alter it, even for positive improvement.
However, reevaluating your essential purchases can be a wallet wake-up call that so much of your spending can be eliminated.
With streaming subscription services like Netflix and Hulu, do you really need cable TV as well?
Is that gym membership worth it, or do Chloe Ting's free at-home YouTube workouts do the trick?
Take the time to ask yourself these questions, and eliminate some of your non-essential purchases to save some money in the long run.
Although eating out is a godsend for working moms, I think I speak for everyone when I say I rely on the simple solution far too often. Cooking at home saves hundreds of dollars every month for my family, and it can save you money too.
Rather than ordering that $50 meal to-go, try creating your own dish, or maybe even start your own family favorite recipes.
If cooking is not your strong suit, try using some help like the $5 Meal Plan or services like Hello Fresh, Blue Apron, or Home Chef.
Subscribing to these services sends a weekly box to your door, complete with instructions and the exact amount of fresh ingredients to make your meal from home.
It skips the never-ending online recipe scroll and the grocery store scavenger hunt, sending the easier and cheaper solution right to your home.
4. Rely on Your Support System
Every mom knows the saying "It takes a village" is not just a cute anecdote, but a factual statement. Raising children is difficult, and to stay sane as a busy mom, you must rely on your support system.
Carpooling to both school and extracurriculars can be a great time and money saver for busy moms who can't make every piano lesson on time. Find other parents on your children's sports team or in their class, network, and form a carpool group schedule.
Not only will it save money on gas, but it also gives every parent a little bit of time off to relax, or even dare to think about themselves for a bit.
Don't be afraid to lean on friends and fellow parents in other ways as well. For example, try to borrow items before you buy them.
Toys, books, and movies all seem to have a shelf life among young children, and many parents are more than willing to let others borrow or take the items they no longer have use for.
Rather than buy your child new books that they may only read twice, see if any other parents would let you borrow some from their old collections.
5. Bring Snacks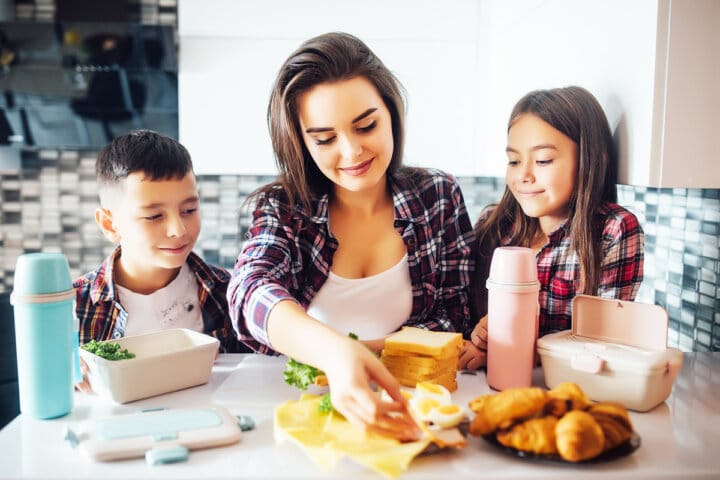 When going out to eat, it's easy to just order an $8.00 plate of chicken nuggets for your children, regardless if they eat it.
To save down on this unnecessary cost, consider bringing snacks from home to keep your kids busy during a night out.
The time it takes to pack a to-go bag of snacks is worth saving the extra cash and probably healthier than a bowl of Kraft mac-and-cheese.
6. Resell Your Hand-Me-Downs
When it comes to young children, it seems every day they've grown out of another jacket or pair of jeans.
There are only so many hand-me-downs you can reuse and regift, but once your youngest is grown, reselling old toys and clothes can add some extra cash to your wallet.
Apps like OfferUp, LetGo, or even eBay are great platforms for reselling used items and actually make a profit on things you would have thrown or given away.
Not only can you resell clothes and toys, but also cribs or children's books.
7. Buy in Bulk and Generic
The quintessential busy mother lives and breathes shopping. Whether it has become a chore or a hobby, grocery shopping defines the family's week and wallet.
Rather than buy the same items at full price every week, buy in bulk whenever a sale appears.
Freezing meat or stocking up on cereal can save money and cut down on shopping time. The same applies to baby items like diapers and wipes, where buying in bulk saves trips to the grocery store.
You can even purchase your alcohol in bulk at certain stores.
Similarly, buying generic brand items can get you a similar quality product for a cheaper price.
While it might not be as exciting to display your fancy hand soap, cheaper generic hand soap will surely do the trick.
When it comes to classic dinners like mac-and-cheese, pizza, or chicken tenders, your kids probably won't even notice the difference between store-brands and the cheaper generic alternatives.
As busy moms, we can get caught up in the tasks of day to day life, whether that be your career, your homes, or anything else.
But we all want to be able to save money and be conscious of what we are spending. Right?
Like everything else in life, we can use efficient, easy techniques to make sure we keep the frugality of our lives active.