Alright everyone, I know Christmas is still a few months away, but if you are like me, you are already shopping!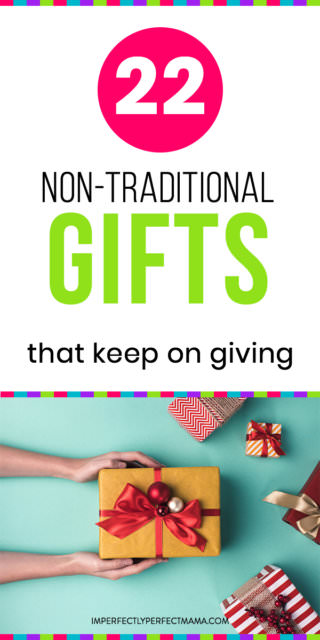 I personally prefer spreading out my spending on gifts over a few months time, rather than doing it all last minute.
The other thing I LOVE to do is shop for all of my Christmas presents online.
I never have to leave my house or step foot in a store with my kids in tow, trying to hide presents from them.
They just show up at my door in a box, that I don't open until the kids go to bed!
I totally suggest getting a free trial membership to Amazon Prime for the holiday season.
This was a life saver for me last year when I didn't have to step foot into an actual store to buy Christmas presents.
You can even find deals on Black Friday or Cyber Monday, without having to fight the crowds! Not to mention, everything is free two-day shipping!
You can get your free trial membership to Amazon Prime here:
Try Amazon Prime 30-Day Free Trial.
Trust me, you won't regret it!
One last thing I LOVE doing for Christmas and birthdays is getting experience gifts, rather than toys. The idea is that a memory will last a lifetime while toys will probably be forgotten soon after they are unwrapped.
Obviously, I love my kids to have some gifts to unwrap at Christmas time, but as a stay-at-home mom I also love getting my kids gifts of an experience.
This way, we can spend time making memories together, and it gives us something to do throughout the year.
A few examples are a membership to your local zoo or children's museum. We have both and it gets us out and about creating memories that we wouldn't have otherwise.
Most stay-at-home moms don't have extra money lying around to buy memberships, though they would love to have them. Thus, it makes a great gift for any mom of young kids.
Now if you are shopping for someone who is a parent, you should totally check out these gift ideas they are sure to love!
FYI: This post contains affiliate links. If you purchase anything through these links, I receive a small fee at no extra charge to you! Please know I don't recommend anything I don't already love!
Gifts for Parents That Keep on Giving
Netflix Account: This is great for parents to enjoy as well as endless movies to keep the kids occupied when needed!
Amazon Prime Membership: In my opinion, this is a must for parents! You get free 2-day shipping, which means you can shop for almost anything without leaving your house (what parent doesn't want that?!) It also comes with free movies that you can stream straight to your phone, TV, or computer, music streaming, and several other perks! Gift a Prime Membership here: Shop Amazon – Give the Gift of Amazon Prime.
Nespresso Machine: If you know any parents of young kids, there is a likely chance they are fueled on coffee! So many parents spend tons of money on fancy coffee drinks from Starbucks, when they can easily make the same drinks straight from their own home! It can be a costly investment up front, but when you stop buying $5-$6 coffees everyday, you quickly make your money back! Find the gift every parent is sure to love HERE.
Costco/Sam's Club Membership: Umm, food, snacks, and paper goods in bulk? Yes, PLEASE!
Wine Club Membership: For those parents you know that are wine lovers, gift them with a wine club membership! See a list of the top 10 wine clubs

HERE

.
Gym Membership: Know someone who would love to be a member of a gym but just can't afford it right now? This is a great gift that will make they feel great all year around!
Movie Tickets: What parent doesn't want a night out at the movies! While you're at it, offer to watch their kids for the night!
Now for the kids. We all love seeing our kids open presents on Christmas morning, but think about how great it would be to have a membership to a pool or class that you can use all year. Consider giving one of these gifts along with a physical gift.
Non-Toy Gifts for Kids
Swimming lessons
Zoo membership
Children's Museum Membership
Pool membership
Gymnastics lessons
Dance lessons
Music lessons
Art classes
Movie tickets
Build-a-Bear gift card
iTunes gift card
Board games
Tickets to the aquarium
Savings bond
Sports lessons
What are some great gift ideas you have?
Save
Save
Save
Save
Save
Save