Hey Moms, you're doing a great job, don't listen when others criticize you.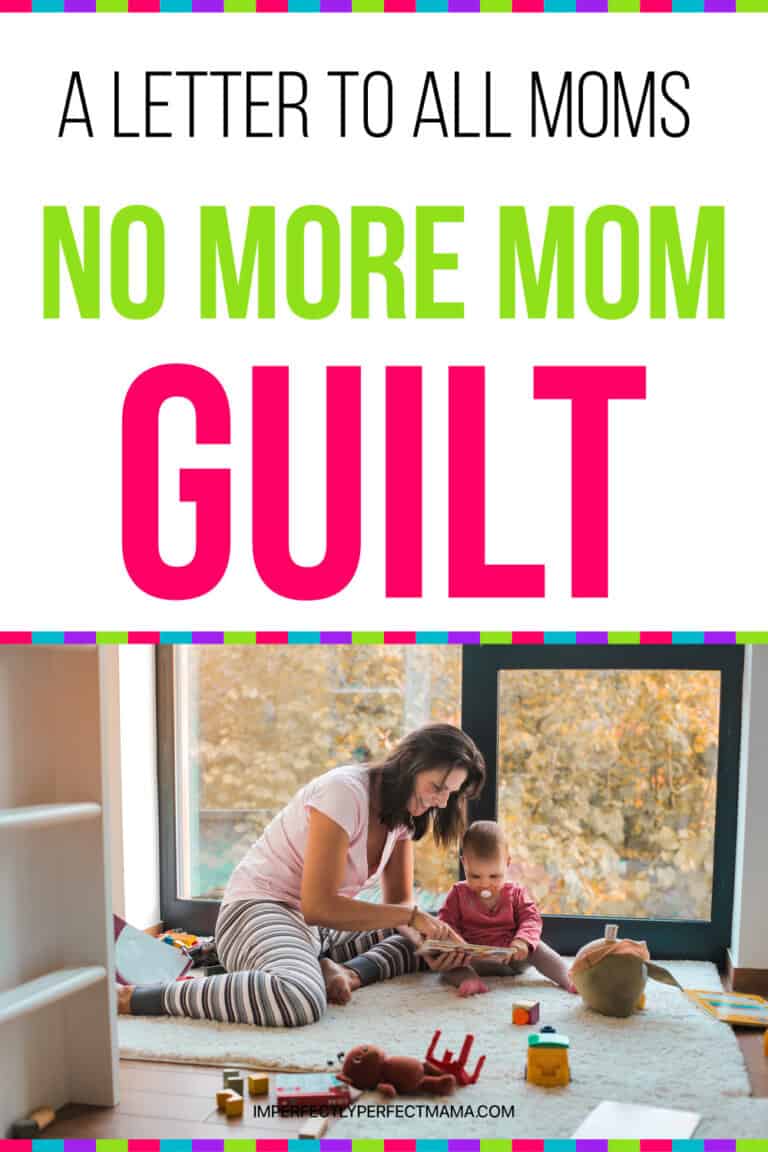 Motherhood is something we can never be prepared for.
Even though I had planned pregnancy, looking at those two pink-lines made me question myself – am I ready?
Can someone ever be ready?
Is it possible to plan everything for our child? My answer would be 'No.'
There will always be new difficulties awaiting us, a new blunder to deal with every day.
There is not one mom who doesn't feel guilty about something.
But, is it right for us to blame ourselves for every screw-up? Are we really 'guilty'?
Although I have been working from home since the day my maternity leave ended, but once I had to go to office for some event.
That was the first time I was ever away from my then 6-months old daughter and I spent the whole day feeling guilty of keeping my such a small girl away from her mother.
To be honest, this was not the first time I had this feeling – but the amount surpassed earlier times and I decided to do something about it.
After reaching home and spending an incredible amount of time with my baby – I resorted to Google for answers.
Yes, I did find what I was looking for – these feelings are as normal as these can be, and happens to all moms, sometimes dad too.
So here I am, sharing my thoughts on the topic to all moms, and dads, out there –
Dear Moms,
The journey of being a mom is awfully hard itself and no one can have full control. This is what life is all about. How about we try to control what we can – starting with accepting the fact that 'there is not one perfect mom or super dad'. I'll talk about managing the guilt in more detail further, but first, what exactly is this?
Mom-Guilt – What Is It?
That mom at Instagram looks so perfect with perfectly happy toddler, and my son is always throwing tantrums. What am I doing wrong?
Oh, I had to work late tonight, I'm never there with my kids, I shouldn't be a mom.
I couldn't exclusive breastfeed my baby for complete 1 year. I failed.
You may have either heard or felt these thoughts once in your motherhood journey. According to Urban dictionary, mom-guilt refers to a mother's feeling of shame or regret as she believes she has done something wrong, or failed as a mother.
Now that we have established the dictionary meaning of mom-guilt, let's deep dive in the topic of how we can move past it.
Understand the Trigger
Whether it is the limitless presumptions of society or family, a comparison with other moms, personal pressure to provide your kids with everything best of the world, or a chance to better your parent's style – mom-guilt can make its way to the top. Try to recognize what causes your guilt. When you acknowledge the reasons, the next steps become easier.
Find Your Reality
There is a thin line between constructive and destructive guilt. Search for that line. Look for what is your main objective as a mum, and throw the causes that has no correlation with YOUR idea of parenting out of the window. Once you know what you want to achieve as a parent, make your decisions accordingly.
Talk to Your Partner and Kids
Who would know you better than the people you live with, they are your best critic. Ask them if you feel you're doing something wrong, and if they'd like to change something. More importantly, trust your instincts. If your child feel ignored because you're working, make time for them after office hours, or on weekends. But if you feel remorse about something which is not in your hands, like how you couldn't breastfeed and had to rely on formula milk – stop right there. You did your best. Also don't shy away to take a help from you supportive partner.
Learn Your Lesson and Move On
It has been a known fact that women are more resilient than their counterparts. Embrace your quality of resilience and change according to the needs of your situation. If you had to resort to increased screen-time because of any reason, there is no shame. If better planning could have helped in the affairs, perfect, you have learned your lesson, now it's time to move on and prepare for next time. If you already did what you could have done, double perfect, still the time to move on and forget it.
Go Easy on Yourself
Not all mom-guilts are destructive. There might be times when a mother has genuinely made the mistake. Did you loose your control and yelled at your kid? Or did you disregard your kid's feelings because you were busy with other things? It's never too late to make amends. But first, forgive yourself. Realizing your mistake is the first step in being a good mother, now take the next step of forgiving yourself. There is no point in punishing oneself when you can spend that time with your child compensating for your mistake. Remember – 'To Err is Human'.
Moms are Incomparable
Never, ever compare your parenting style with other moms. Comparison always leads to negative emotions like jealousy, low self confidence and frustration. Instead try different approach – take inspiration if you like something other mom is doing, talk to them for ideas/suggestions if they are approachable. Also remember, not everything is true what we see on social media. One can never know the reality behind the scenes. Rather, the best is to divert your focus on your kid and family and understand what's good for them and you together.
Perform Self-Care
Finally, to get rid of negative thoughts, practice self-care. I understand it's easier said than done but give yourself a break, personal care is not only important for physical health, but also emotional health. Once you feel calm and relaxed, you'd be able to avert your attention to other important things. In the words of Bryant McGill – "Taking care of yourself is the most powerful way to begin to take care of others".
Wrapping Up
Summarizing my letter, Mama, don't give up over trivial things, you're not a bad mom.
The kids are our epitome – they look up to us, they want to be like us. Don't be your own enemy, in fact you're already a super-mom in the eyes of your kids.
Love to all mamas out there, from another mama like you.