We all know…. we no longer dress like we used to.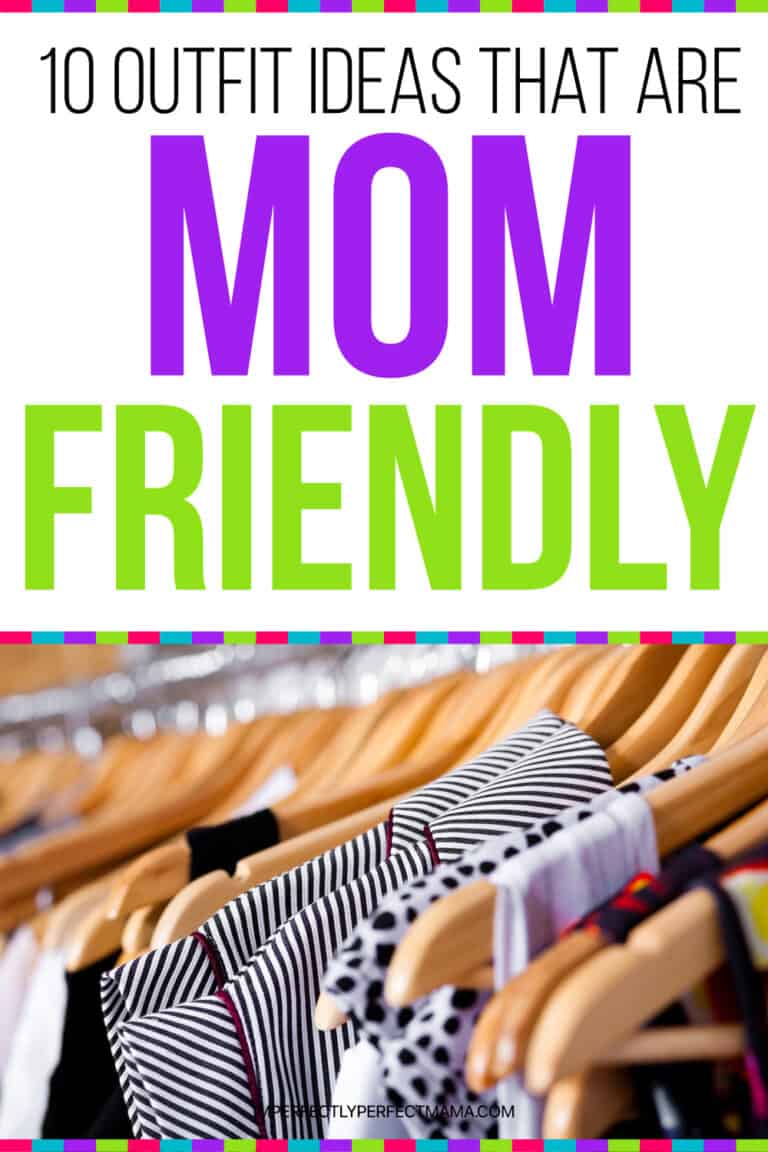 Being a mom changes so many things about us, including the way we dress.
All fashion sense goes out the window. Let's be honest trying to get ready with a newborn, a toddler, or several rambunctious kids is just out of the question.
I used to take two hours to get ready, I would do my hair, my makeup, then take 30 minutes trying on 20 outfits to decide what to wear.
After having kids that window closed, I now have a totally of 30 minutes to get ready, if I am lucky.
So having a versatile wardrobe that is easy to create multiple outfits from the same item is really helpful. Here is a guide on 10 mom friendly outfits you can create with only 5 pieces, that are great for playing with your kids.
This guide is very flexible because I believe it is easiest to create outfits when you feel comfortable in the clothes and already own most of what is in the guide.
I know you are not trying to drop serious money creating a whole new wardrobe. This guide is to help you find new ways to style a few simple pieces, you hopefully already have.
I also share a lot of other how-to-style guides over on my blog classicallycrystal.com!
The 5 Mom Friendly Clothing Items
1. Jeans
Hands down the number one item you need in your closet.
A nice pair of comfortable jeans that you feel great just putting them on. I personally like high waisted mom jeans.
They hide my mommy tummy and they are also comfortable.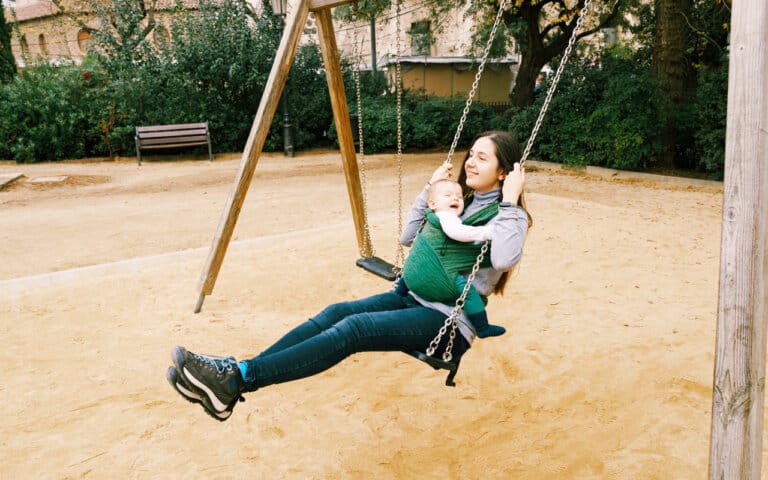 Jeans could be swapped for shorts depending on the time of year and weather.
I said this guide is flexible, I will include some flexible items to make this guide work for you!
Jeans and/or shorts are a must for playing with kids. Chasing around kids in a dress or skirt can be challenging.
I know how easy it is to throw on a dress to create a cute outfit. But a dress for a day at the playground is not gonna work out.
2. A Skort
I love skorts, they are easy to throw on and while chasing the kids around you do not have to worry if you bend over or squat down.
Luckily for us moms, skorts have made a huge come back this year.
I would opt for a beige or tan skort.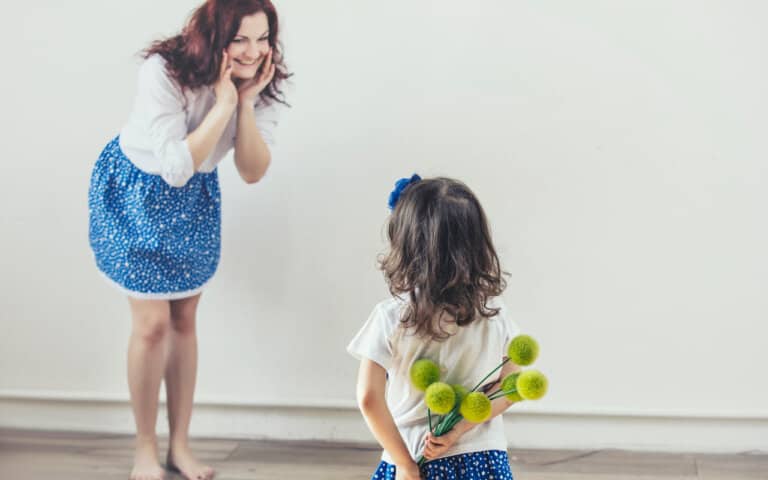 This could also be swapped out for tan trousers. If it is too cold to wear a skirt or you are more comfortable in trouser, that works as well.
Again, going back to our kids, playing with them more I think is something on all of our lists. Dressing to be able to play with them is the first step and shorts attached to your skirt is a life saver!
3. A Tank Top
A tank top, such a basic piece but it is so versatile.
If you want to dress it up a little, I would go for a lace tank top, Amazon sells some super cute ones under $20. I own two, one in black and one in white. I wear them all the time! If not, Old Navy sells basic and affordable tank tops that are good quality, in all sorts of colors.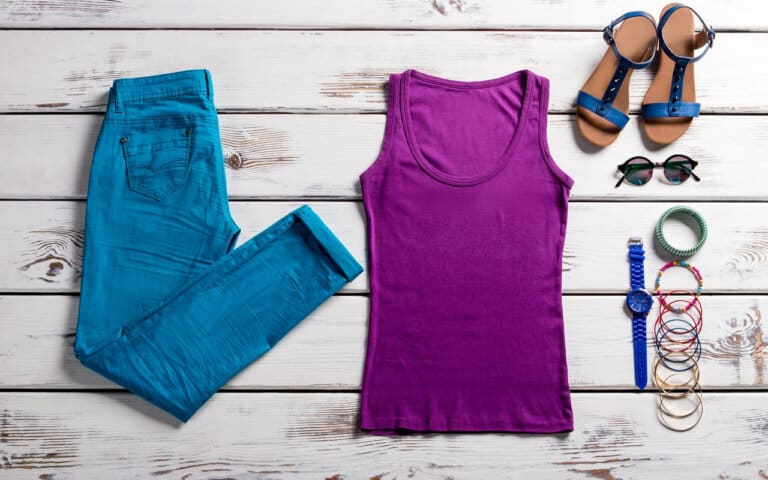 Keeping this mom friendly I would recommend anything but white.
I know how messy my white shirts are at the end of the day with kids.
4. A Chambray Top
A button up chambray top is also a life saver when it come to creating outfits with only a few pieces.
This top can be thrown over tank tops or under sweaters.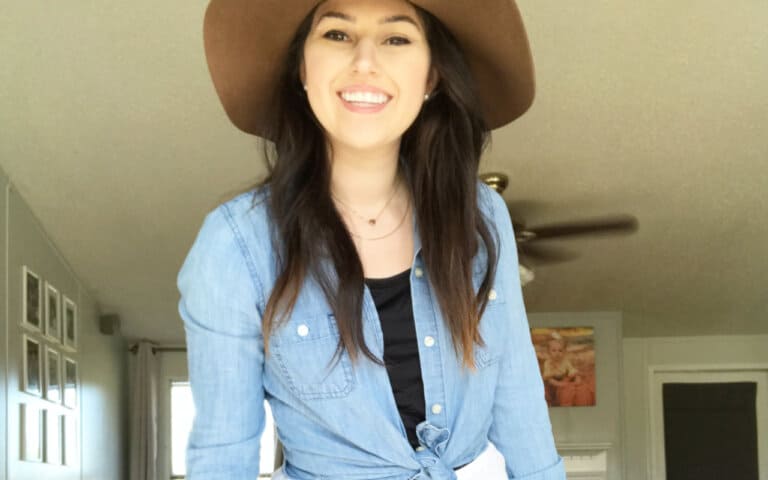 There is nothing else I can say about this piece and this piece has been in style since the early 2000 and is not going anywhere.
An alternate option is a white button up. I would typically keep white clothing away from my kids, but a white button up is another option to a chambray top. I would use a loose flowy one not a stiff, ironed work shirt. I got my white button up from a thrift store. So, who cares if the kids get it messy!
You can also check out this blog post 7 Ways to Style a Chambray for more ideas on how to wear a chambray top.
5. A Sweater
Last but not least a sweater, the fifth item you need to create these 10 mom friendly outfits.
Again, depending on the time of year and weather, you could opt for a light breezy sweater or a heavy thick one to keep you warm.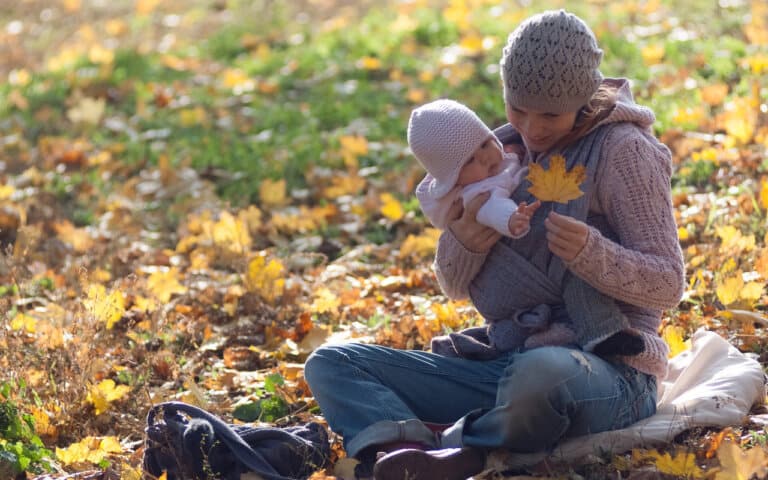 Here you can go for a super cute bright colorful sweater.
Any sweater will do, a crew neck or v neck would work best because we are going to layer it.
The 10 Mom Friendly Outfits
***I just wanted to share this one photo with you of the 10 outfits so if my writing is confusing in any way hopefully the picture clears up what the outfits look like. Link to outfits
Now let's get to pairing these 5 clothing items into outfits you can wear while out and about with your kids.
Outfit One
A tank top and jeans, a basic and simple outfit. But the key to feeling stylish is shoe choice and jewelry.
If you choose to have a lace tank top this is the outfit, where it will really shine.
The lace will just add a whole other dimension to you outfit and make it look and feel so much dresser than it is. Here you also have the freedom to choose whatever shoes you want – sneakers, flats, sandals, heels (low comfortable ones!), or maybe booties.
Outfit Two
The second mom friendly outfit you can wear is a chambray and jeans.
This look is really cute if you pair it with a belt to separate the "jean" on jean look.
Of course, a chambray shirt is not jean material it just looks similar.
Again, you could swap jean shorts for the jeans depending on the weather. I also personally always have the sleeves on my chambray rolled up about ¾ of the way or sometimes above my elbow. I do not ever leave my sleeves long if the shirt is buttoned up.
Outfit Three
A sweater and jeans, this is a perfect mom outfit.
Another great basic outfit that you can pair with any type of shoes.
I also sometimes roll up my sweater sleeves. I think that is something that adds to the outfit.
Outfit Four
Mom outfit number four is a tank top and skort.
Again, I really like the uses of a skort because when chasing kids, it is much easier to not have to worry when you bend over, sit on the ground, or maybe even go down the playground slide!
This is a cute and simple outfit that is easy to put on and perfect for summer. If you are looking for a cool weather version of this, I would swap out the skort for casual trousers.
Outfit Five
A chambray and skort is outfit number five.
We are just going down the list and pairing up the tops and bottoms.
Here I would tuck in the chambray top into the skort for a little more polished look.
What is great about these outfits is it never looks like you are wearing the same thing. Rotating the tops and the bottoms give you so many outfit choices with only five items.
Outfit Six
A sweater and skort will create our sixth outfit.
I would roll up the sleeves and include some cute necklaces. Layering necklaces with a sweater creates such a cute look. As with most of these looks you could wear white sneakers, mules, or booties for the fall!
Outfit Seven
For outfit number seven we are going to start to layer!
Layering is a good way to create new outfits with the same pieces. This outfit will include a chambray, a tank top and jeans. Layer the chambray top over your tank top, and leave it unbuttoned. You could opt to tuck in your tank top or leave it out.
Either will look fine, you could also leave the chambray half buttoned up, tucked in and the sleeves rolled ¾ of the way up. This way you have the tank top peaking out from under the chambray. If you tuck it in I would recommend wearing a belt again to break up the similar colors.
Outfit Eight
We are keeping the same tops a chambray layered over your tank top.
This time we are going to pair it with a skort.
For this outfit again you could leave the chambray unbuttoned or half buttoned and tucked in. If you want a new way to wear your chambray you could also leave it unbuttoned but tie the ends together where the chambray meets your skort. I would for sure tuck in your tank top if you are going to tie the chambray so that it is not sticking out past where the chambray is tied up. Tying your chambray top just gives a new look to the same top.
Outfit Nine
More laying for outfit nine! Here we will wear a chambray, a sweater, and jeans.
This time though we are going to layer the chambray underneath the sweater. So that the collar of the chambray will stick out and hopefully the chambray will stick out from the bottom of your sweater as well. This is one of my go to looks for fall or winter. Layering a chambray or white button up under my sweaters. It is easy and just gives new life to a sweater that has been worn so many times before.
Outfit Ten
The last outfit on the list, mom outfit number ten.
Keeping with the same top, a sweater layered over a chambray. We will pair it with our skort.
This time you could tuck in your tops, so they give a put together look and do not hang too long over your skort. This look would work really good with a high waisted skort. Which is the type of skort I would recommend because I think they are the most flattering.
I hope this mom friendly outfit guide has helped. It is so easy to lose our style as a mother and we shouldn't! We feel so much better about ourselves when we wear a cute outfit. But I know how important it is to keep the outfits mom and kid friendly. This simple guide with five items styled ten ways gives you some great outfit ideas with pieces you may already own!