Practicing gratitude can benefit adults and kids in multiple ways.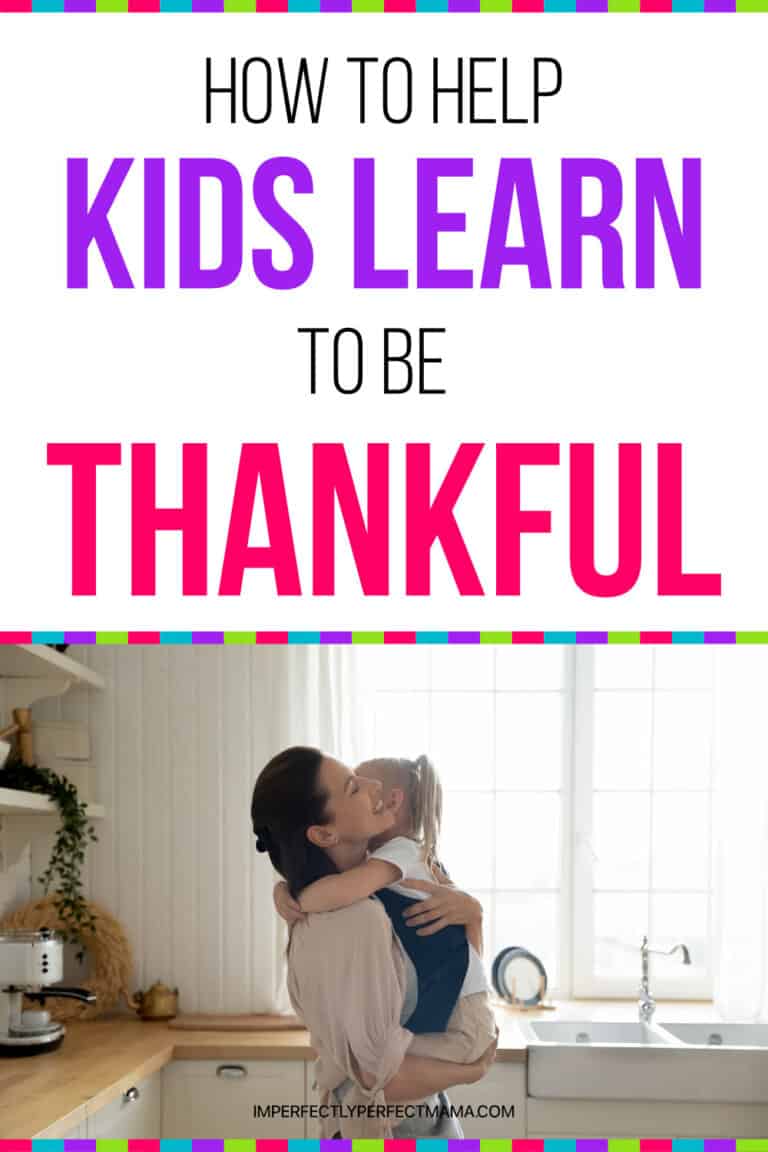 Research has shown that grateful people live healthier and happier lives.
Gratitude can positively affect your physical health, mental health, relationships, and overall well-being.
For kids, gratitude has many of the same benefits.
Studies have shown that children and teens who are more grateful tend to be happier, have better grades, and feel more satisfied with their lives.
Helping kids learn to be thankful at a young age will set an enduring foundation for a life filled with gratitude.
So, how can parents help their children become more grateful?
1. Model Gratitude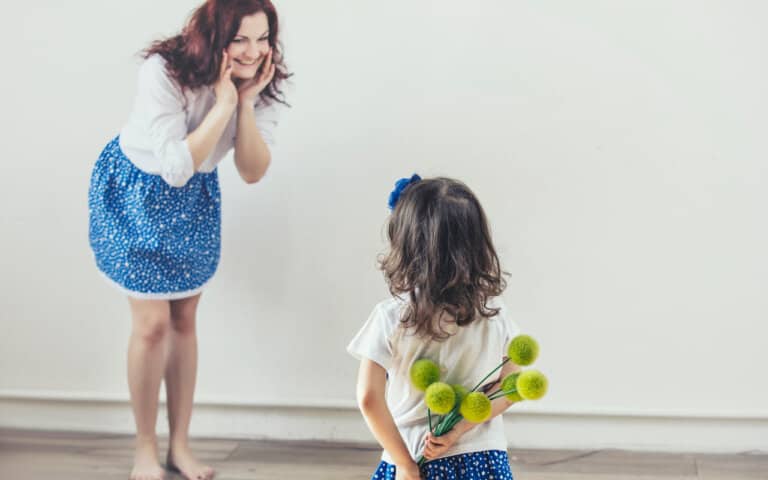 The best way parents can teach thankfulness is by being thankful themselves.
Allowing children to witness gratitude in their daily lives will help teach them to be thankful more than any lesson or activity on gratitude.
Make sure to say thank you to others often—to your spouse, to a stranger at the store for holding open the door, to your kids for turning off the TV when asked (the first time!).
Let your kids see you doing nice things for others.
Explain that you are writing a thank you card to your neighbor because she brought over homemade chicken soup when you were sick.
Tell them you are making your husband's favorite dessert because you're grateful he took your car for an oil change.
And of course, one of the best ways to model gratitude for your kids?
Show your children how much you appreciate and are thankful for THEM!
Make sure to thank your child when they do something kind or helpful.
If your four-year-old shares a toy with her little brother without being asked, tell her how much you appreciate her kindness. If your son asks if you need help cleaning up the kitchen, let him know how thankful that makes you feel.
Ways Parents Can Practice Gratitude
If you need a little help practicing gratitude yourself, here are some ideas to get you started.
Gratitude journal: Keep a journal and write down what you're thankful for every day (or even just a few times a week).
Gratitude Rock: A gratitude rock is a small stone you can keep with you (carry in your pocket, your purse, on your desk, in your car, etc.). Whenever you touch it or look at it, take a moment to think of something that makes you feel grateful.
Gratitude Meditation: Listen to a 5-minute guided meditation on gratefulness at the start or end of the day. Read more about gratitude meditation and how to practice it.
Gratitude Prompts: Gratitude prompts can help you appreciate things in life that you might not always think about. Questions like "what is your favorite thing about where you live?" or "what is a song that brings you joy and why?" put a different spin on practicing gratitude. Print out a list of prompts and choose one to answer each day.
2. Talk About Thankfulness With Your Kids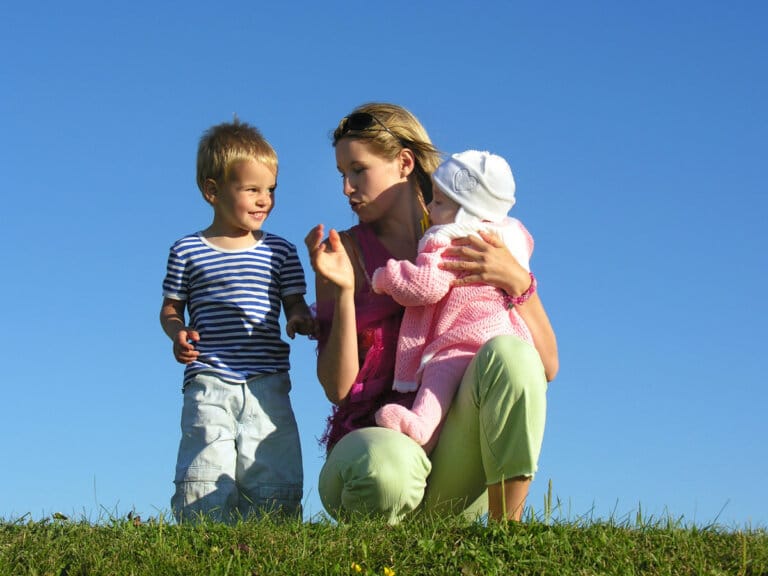 Gratitude develops on a continuum throughout childhood.
A child's understanding of what it means to be thankful will expand as they grow both intellectually and emotionally.
Research suggests that in order to truly experience gratitude, children must first show awareness that they have received a gift or that someone has done something kind for them. Then, they will be able to think about the reason behind the gift or act of kindness and how it makes them feel and be able to express genuine appreciation for what they have received.
As parents, we can help to foster our children's development of gratitude by talking about thankfulness with them.
When parents talk about gratitude with their kids, it has a positive effect on helping them make the connection between receiving something, feeling thankful, and expressing their gratitude.
3. Share What You're Thankful For Each Day
While you are modeling gratitude for your kids and encouraging them to be more thankful in daily life, you can also set aside a specific time each day to share what you're grateful for as a family.
This could happen at breakfast, after dinner, in the car on the way home from school, or as part of the bedtime routine.
Choose a time of day that makes sense for your family's schedule to reflect on what you're grateful for each day.
But more importantly, talk with your kids about WHY you're thankful.
Explain that you were grateful for the beautiful weather today because you got to take a walk outside and the warmth of the sun made you feel happy. Tell them you're thankful for spaghetti and meatballs for dinner because they filled up your tummy and tasted delicious.
Creating a Thankful Jar is one way to practice gratitude every day with your children.
Have everyone share what they are feeling thankful for, write it down, and put it in the jar. At the end of the month, empty the jar and read all the reasons your family was thankful this month.
We do this during the month of November and read all the notes on Thanksgiving, but it can be done at any time throughout the year.
Teaching Kids To Be Thankful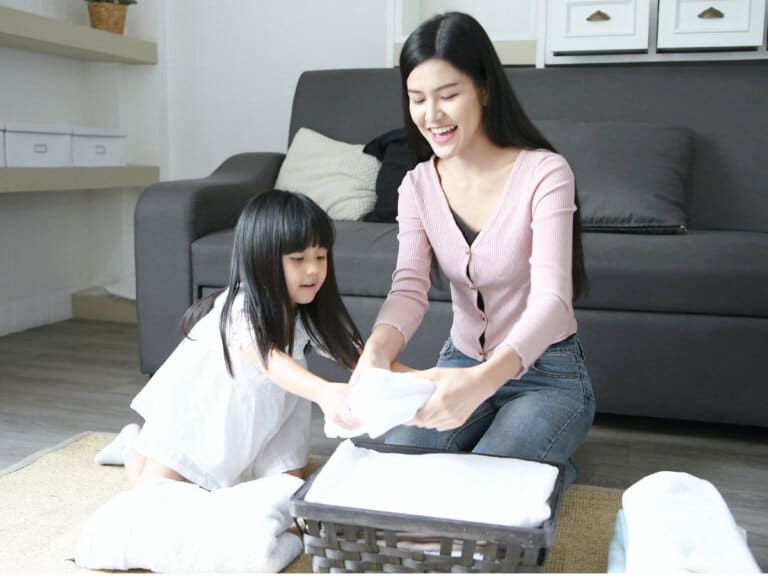 Reflecting on and appreciating the things that make you grateful can help you live a happier and healthier life.
Parents can help their children build the foundation for living with gratitude at a young age.
A child's ability to understand and express gratitude will develop as they reach different developmental stages.
You can help your child learn to be thankful by practicing gratitude yourself and modeling this for your child in everyday life.
It's also important to talk about thankfulness with children.
Help them to appreciate gifts or acts of kindness and encourage them to express their appreciation.
Engaging in acts of gratitude and sharing what you're thankful for as a family will further encourage children to reflect on the things that make them feel grateful and show them how much you, as their parents, value gratitude.
Helping our children learn to be thankful is one of the best ways we can set them on the path to having a fulfilling and grateful life.