Congratulations on your upcoming sweet baby!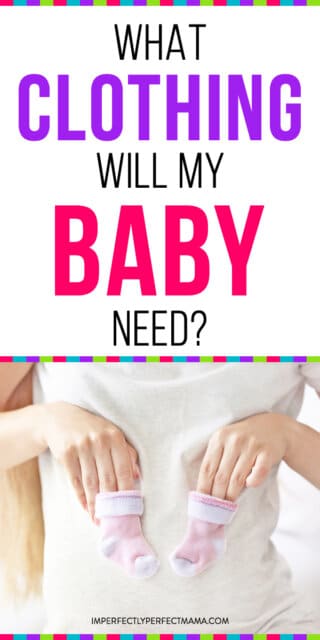 My husband and I have had four children so we've endured a lack of money and a lack of space during different times of our parenthood.
In short, we've seen it all.
And over the years I made it my mission to save money and save time since I'm a busy mom and I'm probably sure you are too!
To help you plan for your new baby's arrival and not overspend on what your baby needs, here is my practical, no-fuss, no time, or money wasted guide for buying baby clothes for the first year of baby's life.
The Struggles of Buying Baby Clothing
Every baby grows at different rates so it is nearly impossible to correctly guess what size your baby will be in the upcoming seasons.
It's also hard to figure out what your baby should wear when they go to sleep as well.
It's also frustrating because right now you are seeing so many cute things and there have been so many amazing sales and you are nesting and have this strong desire to be completely prepared.
My solution is to buy basics in every size. These basics can be worn in any season.
When a new season comes you'll only need to buy a few extra items.
What Are Baby Clothing Basics?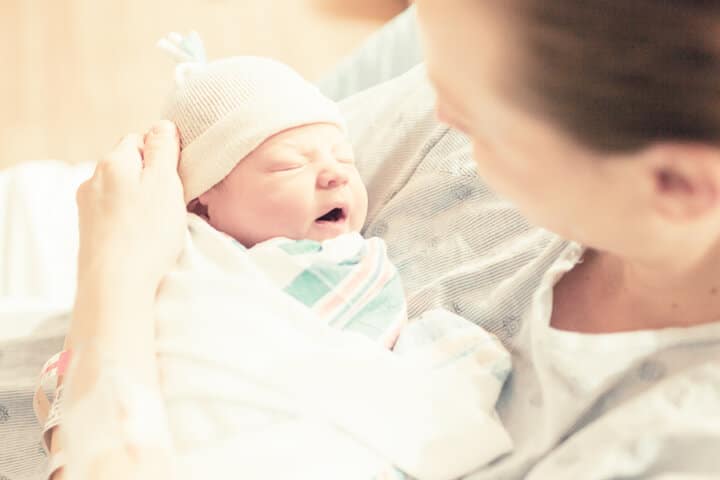 1. Rompers
A romper is basically a shirt and shorts in one piece of clothing. They are incredibly cute (especially the one with cartoons on the baby's bottom) and rompers are more versatile than onesies.
Your baby can wear the romper as is when it's hot, but when it gets cooler you can layer soft pants, sweaters, and blankets over the romper.
Having pieces like this in your baby's wardrobe will save space in the closet and save time trying to put an outfit together for them.
Rompers are my favorite, and I'm sure you will agree.
2. Pajamas
There are basically three choices you need to make when it comes to pajamas:
One Piece or Two?
Two pieces work great for older kids because it's easier to fit into them longer, especially if they are growing an inch or two taller – the gap between the shirt and the pants is more lenient than a one piece.
The one-piece is preferable for babies under 12 months because they keep them warmer, aren't sliding around when they wriggle or crawl, and they are easier to find and put on your baby.
Footed or Non-Footed?
Finding and matching tiny baby socks is one chore you can save yourself from at night during the sleep-deprived months of having a new baby.
Go with footed and you will thank yourself later.
On the other hand, older babies who are learning to walk will want to be barefoot or they might slip (especially on hardwood floors).
Zippers or Snaps?
This question is best answered with another question: Do you enjoy precisely pressing tiny pieces of metal together 15 x in the dark while your baby tries to wriggle away from you and kick your hands? No?
Then you'd better get the zippered ones.
On the off chance that your child will be in the hospital a lot, like for a genetic disorder, then snaps come in very handy. The monitor wires, breathing tubes, IVs and what have you can slip right in between the snaps so they can stay dressed and warm.
In that one very specific case snaps are very handy, otherwise go with the zipper.
6. Warm Weather Extras
With the basics of rompers, socks, and pajamas at hand you really won't need much else.
You will want to make sure your baby isn't exposed to excess sun with a sun hat and light car seat covers to shield them from the sun while still letting airflow.
You may also want to add in swim shorts or a swimsuit if you plan to take them to the splash pad, pool, or play in a sprinkler.
7. Cool Weather Extras
When it gets colder you don't want your baby running around in just a romper, so you can either just go out with them in their footed pajamas and a warm blanket (I so do this for any of my winter babies under five months).
Or you can gather the following in their current and upcoming sizes:
Sweaters
Sweatshirts
A coat
Warmer socks or tights
A winter hat that covers the ears and Velcros under the chin
A heavier blanket for the car-seat
8. Dressy Clothes
Dressy outfits can be bought at their current size when an event comes up, or if you dress up to go to church frequently you can add dress clothes to your basics list.
9. Shoes
Do not buy any shoes for your baby before they are walking.
Once they start learning to cruise and walk is when you want to get them some soft-soled moccasin type shoes.
I suggest holding off to buy them until you know what size they will need.
I once had to donate a super cute pair of shoes that I bought ahead of time because my son's foot was way too wide when he was ready to wear them.
How Many of Each Item You Will Need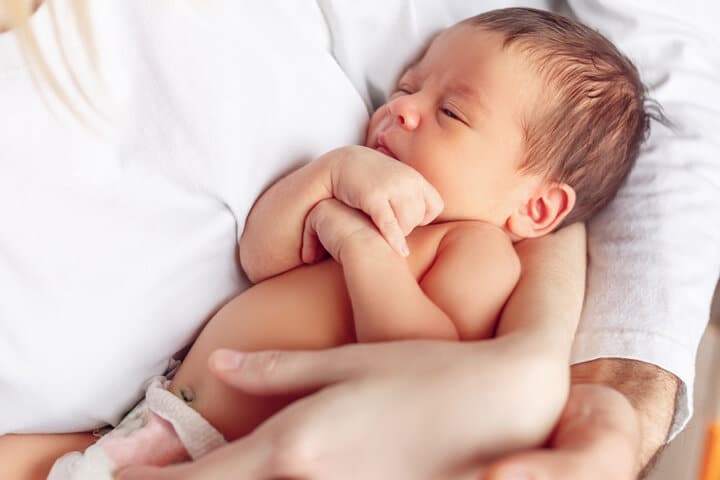 If you do laundry once a week then you will need a week's worth of clothing.
Keep in mind that babies tend to go through outfits more frequently than the rest of us. A new baby might go through 2 or 3 outfits a day depending on how often they spit up or blow out their diapers up their back.
When they are older and learning to eat food and dig in the dirt, it gets even worse, so either plan on washing things twice as much or buying double what you would for an older person.
When my babies are little (like up until they start walking) they live in footie pajamas so I try to have 14 of those in each size.
They also have 2 casual outfits for going out and 2 outfits for going to church.
We will rarely be going out and about with baby more frequently than 3x a week. Your lifestyle will dictate what types and how much of each type of clothing you will need.
Ask yourself the following questions:
How frequently will we be going out in public to a casual place?
How frequently will we be going to an event or a church that requires more formal clothing?
How frequently will we be going swimming?
With those things in mind, make your own shopping checklist and keep it in your purse or on your phone so the next time you see an irresistible sale, you'll know exactly which items you still need.
What's on My Baby Clothing Must-Have List
For each size I will get:
3 short sleeve rompers
7 pairs of socks
14 (footed and zippered) pajamas
2 church outfits (elastic-banded khakis and polo shirts or comfortable non-itchy dresses)
In the cooler months I will add:
3 pairs of sweats
1 sweater
1 hoodie
1 winter coat Or heavy car seat cover (depending on if they are still being carried around in their car seat or not)
1 winter hat that velcros under the chin (so it doesn't twist around on their head and keeps their ears warm)
1 pair of mittens
3 pairs of warmer socks or tights
Winter boots (if they are standing, cruising, or walking)
In the warmer months I will add:
a sun hat
a swimsuit or swim shorts
sandals (if they are standing, cruising, or walking)
Newborn accessories:
7 pairs of long socks to put over hands as anti-scratch mittens for the first few months
3 Velcro swaddle blankets
2 sleeper blankets
Things I will buy as needed:
replacements for worn-out items
extra pajamas if my baby goes through them faster than I can wash them
dressy clothes for events or holidays
more zippered sleeper blankets when they outgrow the ones we have
Keep Your Lists Straight
I hope this little guide on what your baby should wear was helpful for you!
Tell me in the comments your must-have baby clothes!