You recall those toys we played with as kids, Stretch Armstrong?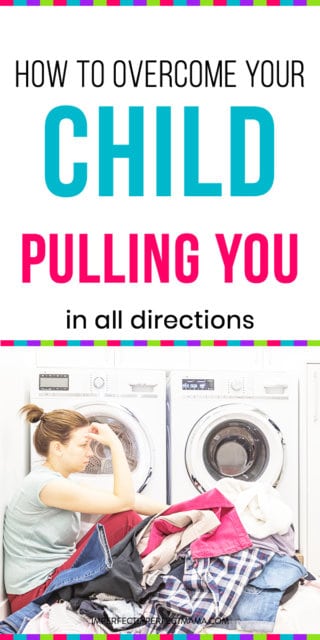 He was a plushy dough man and you were able to stretch his limbs out and they will snap back into place.
Until of course you decide to see how far he will stretch without breaking and he doesn't snap back.
As a mother life can feel very similar.
Each task and child pulling us in multiple directions.
Some days testing how far we will stretch before snapping.
As women, we pride ourselves on being able to do it.
Drop off kids at school activities, clean the house, and entertain our spouse, but where does that leave us? Overstretched and unable to snap back.
Schedules and Routines
It doesn't seem to matter how many calendars or post-it notes we collect there never seems to be enough time to get everything done.
We can read every book about time management and the need to make clones of ourselves grows with every new task.
The worse part is, once we think things are finally in our control, our little angels decide they no longer want to follow your time table.
You could time everything and give yourself the wiggle room for traffic or pit stops, then you end up standing at the front door while your child tries to tie his shoes because that is the day he, "Can do it by themselves."
Now part of you is trying to stay calm and encourage their independence while the other part is staring at the minutes ticking by as you slowly begin to run late for your errands.
Even if most parents take our children willfulness into consideration when planning errands and give an extra few minutes to get out the door.
Time isn't the only thing stretching a mom thin.
Chores are something every mother battles to get done and as children get older they can thankfully pitch in, but that still leaves a lot on mommy's plate. We are nurses, teachers, counselors, judges, and maids.
The hats we are grateful to wear but can start to hurt our necks if we pile on too many at one time.
We try to remind ourselves that tasks can wait, but it doesn't stop us from stressing over the mounds of dishes piling up or loads of laundry still needed to be folded and put away.
Time for Ourselves
It almost seems like we secretly shame ourselves if we drop the ball and allow something to be set off to the side.
Who are we hurting if the dishes set out for an extra day or laundry doesn't get folded right out of the dryer, our family, our friends?
No, it's our pride we hurt.
We need to start telling ourselves a new narrative that a clean house does not make a perfect life, but a dirty one helps keep the sanity.