Imagine a vacation where every member of your family, big and small, is entertained all day, you eat three delicious meals you didn't have to plan for or cook, and the scenery is breathtaking.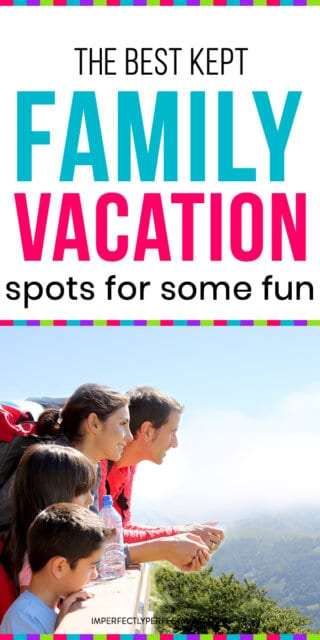 Add to that the fact that the whole thing is paid for ahead of time, you have the opportunity to learn new things or do nothing at all, and there are no lines.
It's a week without cooking, cleaning, or reaching for your wallet or car keys, and your kids like it better than Disneyland. I repeat. It's peaceful, relaxing, and your kids are happier than they are at the happiest place on earth.
Whether you like to hike, canoe, mountain bike, play music, create art, do yoga, sit in the shade and read, or learn new things like slack lining and juggling, there is always something to do. Or you can nap. All day.
Ever heard of family camp? I hadn't either until I met my husband. He went to family camp for at least a week every summer growing up and is a fourth generation family camper.
His parents met as teenagers on staff at a family camp that his great grandfather helped build in the 1910's.
Sigh. So wholesome and romantic.
Interested? I thought so.
We just returned from our eighth straight year of family camp and have already made our reservations for next summer. No matter where you live in the states, there is a family camp within a day's drive where you can have the best family vacation of your life.
Who knew!?
Here's a roundup of the best family camps from coast to coast.
Nestled between the Kings Canyon National Forest and Sequoia National Park at 7500 feet, Montecito is a secluded, beautiful destination.
If offers ten 6-night family camp sessions per summer. The children's program provides supervised, age-appropriate activities every morning and afternoon for kids ages 2 to 18.
Activities include archery, air riflery, artist of the week classes, arts and crafts, bouldering, canoeing, paddle boarding, sailing, fencing, guided hiking, horseback riding, jujitsu, kayaking, mountain biking, guitar lessons, paintball, photography, lake and pool swimming, slack lining, stargazing, tennis, trampoline, yoga, massage, campfires, and evening family activities including carnival night, coffee house performances, a themed dance party, and sunset hikes.
The lodging varies from vintage lodge rooms to rustic open family cabins (with shared bathrooms nearby) to upscale private stand alone luxury family cabins with private decks. Three tasty and varied meals per day are served buffet style in the main lodge. This is our family camp home.
To read my full, detailed review, scoot over to my blog here.
Perched in the mountains of western Montana, Camp Bighorn has a stunning location between the Clark Fork River and the Coeur d'Alene mountain range. This Christian adventure camp holds two long-weekend and three full-week family camp sessions.
Activities are tailored for skill level, designed for families to enjoy together, and include all necessary equipment. They include white water rafting,rock climbing, kayaking, mountain biking, paddle boarding, alpine hiking, scenario based Search and Rescues, team building initiatives, ropes courses, swimming in the river, sand castle competitions, hiking trails, field games (soccer, softball, frisbee), children's playground, chapel time, carpet ball extreme, ping pong, and campfires.
The lodging options are duplex cabin buildings or dormitory style bunking. The cabin rooms each have 4 bunk beds, sleeping 8, with a private ¾ bath and covered porch. The dorm building has 8 rooms each with 4 bunk beds, sleeping 8, which share a common bath house.
The meals are served buffet style and are enjoyed in the large dining room. The camp programming focuses on fun, family, and spiritual growth.
Located in the beautiful Colorado Rockies, Sky Ranch is a non-denominational Christian camp with eleven 6-night sessions available throughout the summer. Each family has their own dedicated counselor for the week, and the objective is family recreation and spiritual renewal.
Activities include a barn dance, bible studies, campfires, family devotionals, fly fishing, horseback riding, kayaking, mountain hiking, volleyball, river day with cookout, skeet shooting, talent show, white water rafting, and zip lining.
Each family stays in their own private cabin which sleeps 6 and includes a full private bathroom with towel service. Breakfast, lunch, and dinner are provided. This camp aims to provide a life-changing, family-building experience.
Situated on Lake Palestine in East Texas, Pine Cove offers eleven 6-night family sessions each summer. Kids from infants to 12 year olds are placed in age groups for before and after lunch supervised activities.
Activities include pool swimming, lake fun (banana boats, water skiing), golf, rodeo, wave runners, breakfast trail ride, zip lining, a giant swing, square dance party, date night, talent show, and carnival night. Each week features a different Christian speaker.
Families stay in lodge or cabin rooms with private bathrooms. Meals are served family style in the dining hall and are well-balanced, tasty, and kid friendly.
Pine Cove also has family camp locations called Crier Creek near Columbus, Texas and Chimney Point in Westminster, South Carolina.
Located on the shores of Elkhart Lake, Brosius is owned by Indiana University and is managed by the IU School of Physical Education and Tourism Management. Eight week-long options and one long weekend are available for families.
Children engage in daily age-appropriate programming provided by college students, while parents are able to relax and have fun knowing their children are safe nearby.
Kid's activities include swimming, crafts, canoeing, kayaking, hiking, sports, and talent shows while adults choose from swimming, tennis, sports and game tournaments, hiking, field trips, sailing lessons, crafts, educational lectures, and more.
The lodging varies from quaint cabins to historic buildings to lake-side cottages. Several have hot showers in the cottage while others share restroom facilities. Meals are home-cooked and buffet-style.
Located in Pine Mountain, Georgia, Callaway Gardens is a man-made landscape in a unique natural setting. Callaway offers a 4 to 7-night family getaway during the first seven weeks of June and July.
Callaway Gardens partners with the Florida State UniversityFlying High Circus, whose members lead guests ages 3-17 in a variety of exciting day-camp activities including a guided bicycle tour, golf, swimming, TreeTop Adventure, circus activities (juggling, tightrope, trapeze), field games, sand castle competition, Aqua island, water skiing, ropes challenge, tennis, nature trail hike, disc golf, archery, volleyball, tie dye, canoeing, kayaking, and foot golf.
Daytime adult activities include golf, tennis, zumba, flowers in the garden, kayaking, arts and crafts, circus skills, tree talk, organ concert, archaeology, tie dye, Aqua Island, fly casting, flying trapeze, water skiing, wake boarding, tour of local organic farm, cooking with herbs class, flower arranging, wine 101, and ropes challenge.
Families reunite in the late afternoon to enjoy various family activities such as the Birds of Prey show, beach olympics, family movie night, astronomy program, Dad's bellyflop competition, bingo, karaoke, night volleyball, butterflies 101, beach party, trivia night, FSU Flying High Circus performance, SFA summer theater, family scavenger hunt, and movies on the beach.
Families stay in neighborhood-style cottages or villas equipped with full kitchens, living and dining areas, and a screened-in porch. Lunch wristbands for children are purchased separately and dining is not included in the Adventure rate although many dining options are available on site.
Tucked at the base of Mount Davis in southern Somerset County, Pennsylvania's highest point, Deer Valley offers ten 7-night family camp sessions.
Each weekday morning and Sunday afternoon, program staff provide supervised activities for campers ages 3-18.
Camp activities include archery, arts and crafts, basketball, volleyball, BB gun range, biking, boating, kayaking, bocce ball, bouldering, campfire, challenge courses, climbing wall, fishing, ping pong, hiking, horseback riding, massage, mini golf, photography, sailing, swimming, tennis, and zip lining. Lodging varies from basic cabins with beds and commodes with nearby modern shared bath facilities to fully equipped log cabins or cottages to lodge rooms with shared restroom facilities.
Family style meals are served in the beautiful dining hall overlooking the lake.
Located in northern Vermont on a mile of private lakeshore, the Tyler Place offers Saturday-to-Saturday weeklong sessions all summer.
Kid's morning and evening activity programs for six age groups and early dining are staff-supervised. Resort activities include tennis, sailing, windsurfing, kayaking, canoeing, paddle boats, rowboats, bicycling, guided mountain bike trips, basketball, volleyball, softball, soccer, archery, horseshoes, heated indoor and outdoor swimming and wading pools, Jacuzzis, splash pad, yoga, aerobics, guided canoe and nature trips, climbing wall, Field House with exercise room, Arts and Crafts Studio, indoor racquetball and tennis for a rainy day, ice cream socials, carnival, art projects, hayrides, farm trips, dancing and game nights, and lakeshore bonfires. Lodging varies from individual cottages to studio or family suites all with separate bedrooms for children and one or more private baths.
All meals are served in the dining room. A special feature of The Tyler Place is the three hour adults-only policy for cocktails and dinner.
The kids dine early and then are off with their friends and counselors at a pool party, a hayride or waterskiing at the lake.
Situated along the shores of Squam Lake and the southern edge of New Hampshire's White Mountains, Rockywold offers fourteen 7-night sessions each summer.
The Wee Campers Program for 3–6 year old children Monday through Friday 9:30 – noon is a relaxed and well-supervised morning playgroup to allow parents some alone time on their vacation.
Camp activities include hiking, softball, tennis, boat tours, Loon Island picnics, capture the flag, talent show, square dances, wacky canoe races, Pinehurst Classic 5K Road Race, environmental education, mini-triathlons, bicycle tours, scavenger hunts, evening presentations, movies, parades, tie-dying and much more.
Cottages and cabins accommodate from 2 to 14 in twin beds. Each has private restrooms, a screened-in porch, and private dock. Double or single lodge bedrooms are also available with close shared restroom facilities.
All meals are served in vintage exposed-beam dining halls with views of Squam Lake. For dog lovers, this camp has designated one week late each summer where dogs may accompany their owners on vacation.
Nestled amongst pine forests on a beautiful lake in mid-coast Maine, Medomak offers eight 6-night sessions throughout the summer. Kids ages 2 and up are divided into groups for supervised morning activities and are with their family the rest of the day.
Activities include archery, basketball, baseball, tennis, soccer, kickball, ultimate frisbee, shuffleboard, fishing, hiking, outdoor skills, blueberry picking, milking Perry (the cow), canoeing, rowing, sailing, kayaking, gymnastics, yoga, arts and crafts, dance, swimming, diving, stargazing, campfires, and massage.
Each new, one-room cabin has a bathroom, two sinks and a separate shower, comfortable beds (queen mattress and box spring for the parents/ twin mattresses for the kids), rocking chairs, and a writing table.
Breakfast, lunch and dinner are served family-style in the farmhouse dining room, are prepared in small batches from scratch, and contain only fresh ingredients.
Next summer could be the start of a generations-long family tradition that will bring adventure, old-fashioned fun, and focused family time into your life. What are you waiting for? Take the leap!